Pasco Police Determine Car Wanted in Fatal Hit and Run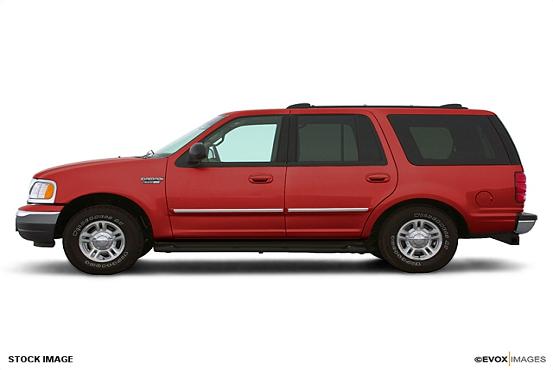 Suspect Vehicle
PASCO, WA - Investigators spent several days poring over evidence left at the scene of a deadly hit and run accident at 20th and Lewis Street last weekend.
Based on parts of the vehicle that were left behind Saturday night, they now believe they're looking for a red, four door, 2003 Ford Expedition. The impact of the accident likely left substantial front-end damage to the SUV, perhaps even some windshield damage.
Captain Jim Raymond is asking you to be on the lookout for that description and be aware if that type of car is often in your neighborhood and you haven't seen it for awhile.
"Someone out there knows. Someone out there knows who was driving that car that night or have heard information or rumors of who it might be, who was driving and where that car might be. We're looking for a caller for information to put us in the direction to go find the car and the person responsible who was driving," said Raymond.

Witnesses reported a red SUV speeding in the area shortly before the hit and run happened. If you have any information you're asked to call your local police department.
PREVIOUS COVERAGE:
PASCO, WA - Pasco Police say they now have a clear idea of the car they're looking for in a fatal hit and run accident.
Pasco Police say a red 2003 4-door Ford Expedition hit and killed 65-year-old Juana Figueroa Figueroa at 20th Avenue and Lewis Street Saturday night.
Officers say Figueroa Figueroa was walking in the crosswalk, heading home from a nearby business. Paramedics took her to Kadlec Regional Medical Center where she was pronounced dead.
Witnesses told police the SUV was speeding up 20th, turned west onto Lewis Street, hit the woman, and then headed into Kennewick over the Blue Bridge.
Officers say they've heard multiple reports of possible suspect vehicles over the past week, but they haven't proved fruitful to the investigation.
If you have any information, please contact the Pasco Police Department, Crime Stoppers or your local law enforcement agency. You can also call 9-1-1.