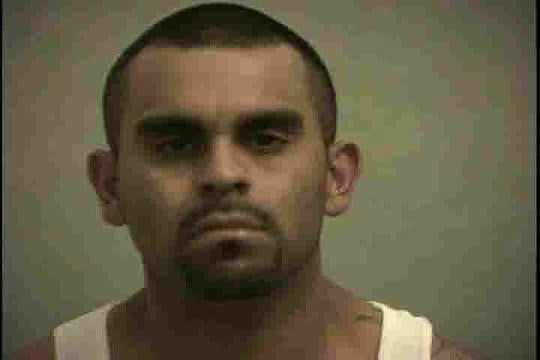 KENNEWICK, WA - Tri-Cities Crime Stoppers needs your help finding a man wanted for carrying drugs and a gun, and eluding police.
Police say 27-year-old Hector Barajas, also known as "X" and Hex, was last known to be living in Pasco.
Officers say he is Hispanic, 5'5", 175 pounds, with black hair, brown eyes, and several tattoos. On his right arm, he has "only you can judge me," "big" and "Elizabeth" praying with a cross. On his neck, "Alicia." On his right shoulder, "Hector" and on his left shoulder "Barajas." On his left arm, he has the tattoos "Rocio," "509" and "Hex."
Barajas faces charges out of Franklin County for attempting to elude police, unlawful possession of a firearm, and carrying Meth and Marijuana.
If you have any information, call Crime Stoppers, at 586-TIPS or 1-800-222-TIPS.
Tri-Cities Crime Stoppers pays a cash reward of up to one thousand dollars for information, which results in the arrest for any felony crimes reported to Tri-Cities Crime Stoppers. All calls to Crime Stoppers are confidential.