KHQ WEATHER AUTHORITY: Mostly Cloudy Skies Today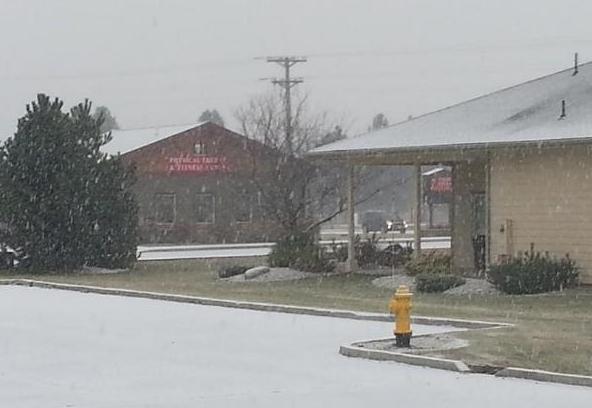 Photo from KHQ friend Dustin Cassens in Deer Park; It was posted on our Facebook wall Friday.
Photo of a crash taken Friday on I-90 at the Altamont exit in the eastbound lanes.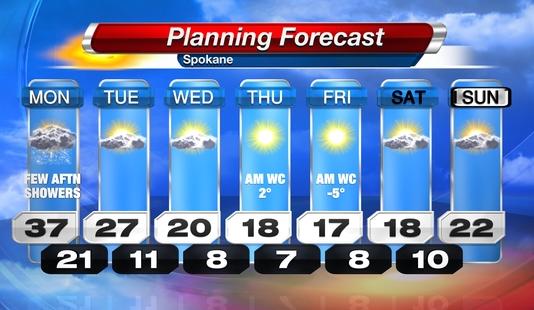 KHQ 7 day forecast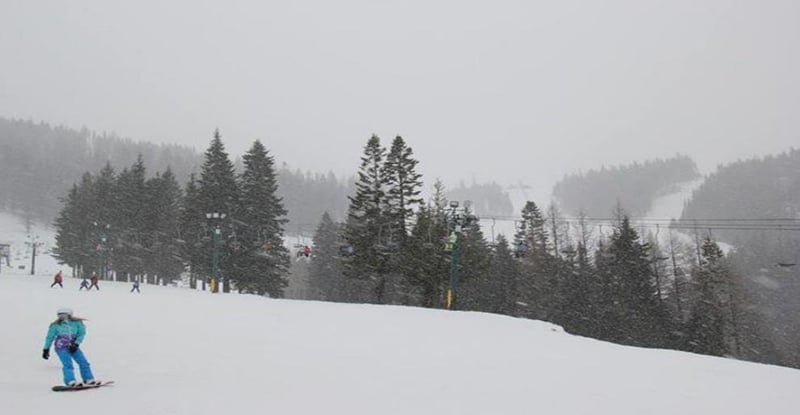 Photo from Mt. Spokane taken on Friday.
Also on KHQ.com

More>>

KHQ.COM - With overnight temperatures forecasted in the single digits this week, the City of Spokane's Water Department is providing some advice for residents to avoid frozen water pipes.

>>
Most Popular Stories

Most Popular Stories

More>>

BOISE, Idaho - Idaho Fish and Game Commissioner Blake Fischer has resigned, effective immediately, after photos involving a dead baboon family surfaced from an African hunting trip. Idaho Governor C.L. "Butch" Otter announced Monday afternoon that he asked for and received the resignation from Fischer, who was under intense criticism for the graphic photos from last month.

>>

BOISE, Idaho - Idaho Fish and Game Commissioner Blake Fischer has resigned, effective immediately, after photos involving a dead baboon family surfaced from an African hunting trip. Idaho Governor C.L. "Butch" Otter announced Monday afternoon that he asked for and received the resignation from Fischer, who was under intense criticism for the graphic photos from last month.

>>

BOZEMAN, Mont. - A Facebook post by Bob Legasa of Hayden, Idaho is going viral after he survived a grizzly attack while bow hunting in Montana. Legasa says in the post: "My hunting partner Greg Gibson and I surprised a Sow grizzly and her cub as we were moving in on some Elk. We walked up to with in 12 yards when we all saw each other And before I could even reach for my bear spray she was at full charge.

>>

BOZEMAN, Mont. - A Facebook post by Bob Legasa of Hayden, Idaho is going viral after he survived a grizzly attack while bow hunting in Montana. Legasa says in the post: "My hunting partner Greg Gibson and I surprised a Sow grizzly and her cub as we were moving in on some Elk. We walked up to with in 12 yards when we all saw each other And before I could even reach for my bear spray she was at full charge.

>>

COLFAX, Wash. (AP) - A woman accused of fatally shooting a Coeur d'Alene, Idaho, man in Colfax, Washington, has pleaded innocent by reason of insanity. The Spokesman-Review reports Ashley Myers entered the plea to second-degree murder Friday in Whitman County Superior Court. Insanity pleas allow for the defense to argue for a potential commitment to a psychiatric facility instead of prison.

>>

COLFAX, Wash. (AP) - A woman accused of fatally shooting a Coeur d'Alene, Idaho, man in Colfax, Washington, has pleaded innocent by reason of insanity. The Spokesman-Review reports Ashley Myers entered the plea to second-degree murder Friday in Whitman County Superior Court. Insanity pleas allow for the defense to argue for a potential commitment to a psychiatric facility instead of prison.

>>

BREVARD COUNTY, Fla - As per usual, something crazy happened in Florida, but this time luckily no one was seriously hurt. A driver walked away with minor scrapes after an unsecured sheet of plywood impaled the windshield of their car. According to NBC-2, the car was traveling on I-95 when the sheet of plywood fell out of a pickup truck and pierced the windshield of the car traveling behind.

>>

BREVARD COUNTY, Fla - As per usual, something crazy happened in Florida, but this time luckily no one was seriously hurt. A driver walked away with minor scrapes after an unsecured sheet of plywood impaled the windshield of their car. According to NBC-2, the car was traveling on I-95 when the sheet of plywood fell out of a pickup truck and pierced the windshield of the car traveling behind.

>>

COLVILLE, Wash. - A three-vehicle crash on Highway 20 near Colville sent four people, including two young children, to the hospital Saturday afternoon. On Saturday around 12:41 p.m., a Nissan Pathfinder was traveling eastbound and crossed the center line, striking a Ford F-250 head on that was pulling a Jeep Cherokee around milepost 357 two miles east of Colville.

>>

COLVILLE, Wash. - A three-vehicle crash on Highway 20 near Colville sent four people, including two young children, to the hospital Saturday afternoon. On Saturday around 12:41 p.m., a Nissan Pathfinder was traveling eastbound and crossed the center line, striking a Ford F-250 head on that was pulling a Jeep Cherokee around milepost 357 two miles east of Colville.

>>

BOISE, Idaho (AP) - The judgment of an Idaho Fish and Game Commission member is being questioned after he shared photos of himself posing with a family of baboons, including young baboons, he killed while hunting in Africa. Gov. C.L. "Butch" Otter spokesman Jon Hanian tells The Idaho Statesman in a story on Friday that the governor's office is looking into the matter involving Commissioner Blake Fischer.

>>

BOISE, Idaho (AP) - The judgment of an Idaho Fish and Game Commission member is being questioned after he shared photos of himself posing with a family of baboons, including young baboons, he killed while hunting in Africa. Gov. C.L. "Butch" Otter spokesman Jon Hanian tells The Idaho Statesman in a story on Friday that the governor's office is looking into the matter involving Commissioner Blake Fischer.

>>
Top Stories from KHQ

Home

More>>

SPOKANE COUNTY, Wash. - The Spokane County Sheriff's Office, with help of victims, successfully arrested a 40-year-old man behind an internet scam involving the sale of classic cars. On Oct. 4, Investigative Task Force Detectives arrested Samuel Richardson for second-degree theft with the assistance of the U.S. Postal Service & Newport Police. .

>>

SPOKANE COUNTY, Wash. - The Spokane County Sheriff's Office, with help of victims, successfully arrested a 40-year-old man behind an internet scam involving the sale of classic cars. On Oct. 4, Investigative Task Force Detectives arrested Samuel Richardson for second-degree theft with the assistance of the U.S. Postal Service & Newport Police. .

>>

SEATTLE (AP) - Paul Allen, who co-founded Microsoft with his childhood friend Bill Gates, has died. He was 65. Allen's company Vulcan Inc. said in a statement that he died Monday. Earlier this month Allen said the cancer he was treated for in 2009, non-Hodgkin's lymphoma, had returned. Allen, who was an avid sports fan, owned the Portland Trail Blazers and the Seattle Seahawks

>>

SEATTLE (AP) - Paul Allen, who co-founded Microsoft with his childhood friend Bill Gates, has died. He was 65. Allen's company Vulcan Inc. said in a statement that he died Monday. Earlier this month Allen said the cancer he was treated for in 2009, non-Hodgkin's lymphoma, had returned. Allen, who was an avid sports fan, owned the Portland Trail Blazers and the Seattle Seahawks

>>

BOISE, Idaho - Idaho Fish and Game Commissioner Blake Fischer has resigned, effective immediately, after photos involving a dead baboon family surfaced from an African hunting trip. Idaho Governor C.L. "Butch" Otter announced Monday afternoon that he asked for and received the resignation from Fischer, who was under intense criticism for the graphic photos from last month.

>>

BOISE, Idaho - Idaho Fish and Game Commissioner Blake Fischer has resigned, effective immediately, after photos involving a dead baboon family surfaced from an African hunting trip. Idaho Governor C.L. "Butch" Otter announced Monday afternoon that he asked for and received the resignation from Fischer, who was under intense criticism for the graphic photos from last month.

>>

ROBINS AIR FORCE BASE, Ga. - President Donald Trump has arrived in Georgia to survey damage by Hurricane Michael. The president and first lady Melania Trump arrived at Robins Air Force Base on Monday afternoon. State and local officials were to brief the president at the base.

>>

ROBINS AIR FORCE BASE, Ga. - President Donald Trump has arrived in Georgia to survey damage by Hurricane Michael. The president and first lady Melania Trump arrived at Robins Air Force Base on Monday afternoon. State and local officials were to brief the president at the base.

>>

CHICAGO - More than 500 people have contributed over $45,000 for the two daughters of the Chicago police officer who was convicted in the shooting death of teenager Laquan McDonald. One of Jason Van Dyke's attorneys, Tammy Wendt, launched the GoFundMe campaign shortly after a jury earlier this month found the officer guilty of second-degree murder and 16 counts of aggravated battery with a firearm - one for each time Van Dyke shot the teen on Oct. 20, 2014. ...

>>

CHICAGO - More than 500 people have contributed over $45,000 for the two daughters of the Chicago police officer who was convicted in the shooting death of teenager Laquan McDonald. One of Jason Van Dyke's attorneys, Tammy Wendt, launched the GoFundMe campaign shortly after a jury earlier this month found the officer guilty of second-degree murder and 16 counts of aggravated battery with a firearm - one for each time Van Dyke shot the teen on Oct. 20, 2014. ...

>>

SEATTLE, Wash. - A group of anonymous University of Washington students have launched a website that is courting controversy. The site, Makethemscared.com, publishes the names of individuals, all men so far, both at UW and outside of the school who have been accused of rape, sexual assault, harassment and abuse.

>>

SEATTLE, Wash. - A group of anonymous University of Washington students have launched a website that is courting controversy. The site, Makethemscared.com, publishes the names of individuals, all men so far, both at UW and outside of the school who have been accused of rape, sexual assault, harassment and abuse.

>>

BOSTON - President Donald Trump is falsely denying that he offered $1 million for Sen. Elizabeth Warren to take a DNA test to prove whether she had Native American ancestors. Warren, a Democrat from Massachusetts, is a widely rumored 2020 presidential candidate.

>>

BOSTON - President Donald Trump is falsely denying that he offered $1 million for Sen. Elizabeth Warren to take a DNA test to prove whether she had Native American ancestors. Warren, a Democrat from Massachusetts, is a widely rumored 2020 presidential candidate.

>>

ALTON, Ill. - After last year's deadly clash between white nationalists and counter-protesters in Charlottesville, Virginia, the federal government quietly spent millions of dollars to hire private security guards to stand watch over at least eight Confederate cemeteries. That's according to documents from the Department of Veterans Affairs reviewed by The Associated Press.


>>

ALTON, Ill. - After last year's deadly clash between white nationalists and counter-protesters in Charlottesville, Virginia, the federal government quietly spent millions of dollars to hire private security guards to stand watch over at least eight Confederate cemeteries. That's according to documents from the Department of Veterans Affairs reviewed by The Associated Press.




>>

BILLINGS, Mont. - The Trump administration is considering using West Coast military bases or other federal properties as transit points for shipments of U.S. coal and natural gas to Asia. The proposal would advance the administration's agenda of establishing American "energy dominance" on the world stage. It's tantamount to an end-run around West Coast officials who have rejected private-sector efforts to build new coal ports.

>>

BILLINGS, Mont. - The Trump administration is considering using West Coast military bases or other federal properties as transit points for shipments of U.S. coal and natural gas to Asia. The proposal would advance the administration's agenda of establishing American "energy dominance" on the world stage. It's tantamount to an end-run around West Coast officials who have rejected private-sector efforts to build new coal ports.

>>

NEW YORK - Sears is filing for Chapter 11 bankruptcy protection. The company, inundated by debt and falling sales, said Monday that it would begin liquidation sales and close another 142 stores before the end of the year. The company that dominated the American retail landscape in the 20th century joins a long list of stores ravaged by changing technology and shopping patterns.

>>

NEW YORK - Sears is filing for Chapter 11 bankruptcy protection. The company, inundated by debt and falling sales, said Monday that it would begin liquidation sales and close another 142 stores before the end of the year. The company that dominated the American retail landscape in the 20th century joins a long list of stores ravaged by changing technology and shopping patterns.

>>