Thieves Burglarize Seven Businesses in East Kennewick
Claire Graham, KHQ Local News Anchor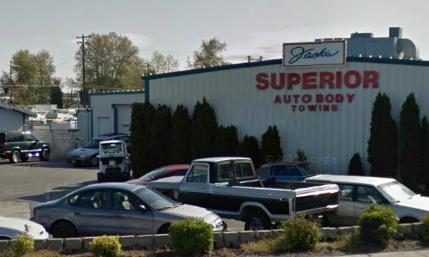 KENNEWICK, WA - Kennewick Police are looking for the thieves who burglarized 7 different businesses in the east part of town on Friday and Saturday.
On Friday, police say someone dismantled part of a fence at Accurate Automotive on Columbia Drive. Officers say that person went through at least one car, and stole a duffle bag.
Officers say just down the street, someone did the same thing at Jack's Superior Auto Body on Columbia Drive. Police say the person prowled three cars inside a fenced area, but didn't take anything. Officers say video shows one person going through the cars, carrying the duffle bag taken from Accurate Automotive.
Also nearby, police say someone used the same method to break into Blue Ribbon Recovery on West Entiat Avenue. Officers say the robber broke into an outside lock box and stole 25 sets of car keys. Police say a black Ford Ranger Splash was stolen and driven through the fence.
On Saturday, officers say someone pried open the front gate Premier Woodworks on Canal Drive. Police say the thief stole smaller property and a gold Chevrolet 1500 truck.
Officers say they later uncovered the truck at Golden Crown Auto Sales on Columbia Drive, where someone disassembled part of the fence, broke into a secured fenced area, and then stole a black 2000 Nissan Sentra, license plate ABX5172.
Police say Haps RV Storage on Entiat Avenue also reported a burglary that night. Officers say the business has storage units that back up to one of the other burglary victim's property. Police say someone cut the sheet rock between the two connected units and damaged the metal siding to get inside the unit, where they stole various tools.
Lastly, officers say a burglar or burglars tripped an alarm at Bennett Rentals on Fruitland Street. Officers say the front door had been forced open, but nothing was missing.
If you work in the same area and find your business has been burglarized when you return to work, call the police department.
Officers also ask that anyone with information gives police a call.
Investigators say they do have several leads that they are following up on.
To provide a tip while remaining confidential, you can call Crime Stoppers at 586-TIPS (8477), 1-800-222-TIPS.