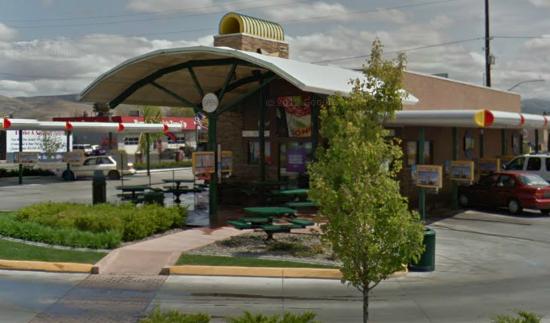 YAKIMA, WA. - An employee at the Sonic Drive-In in Union Gap was robbed at gunpoint Tuesday night. Police say two people in a green sedan showed an employee a hand gun and demanded money as the employee delivered their order.
Union Gap police pulled over that vehicle last night and arrested one woman they say was involved in the robbery. The male driver ran away and is still on the loose.
A former employee says crimes like this aren't unusual in that area.
"In this area it's typical," Rachel Boren said. "That's why when I was a car hop I always made sure to drop my money. I didn't carry a lot on me because if it was stolen from me, I had to pay it back."
Delia Suarez is charged with first degree robbery. Her bail is set at $50,000.