KHQ NW Deal Alert: Stella's Cafe
KHQ NW Deals Alert
Stella's Cafe
At Stella's Cafe, the sandwiches, baked goods and other menu items are conceived and prepared with one purpose in mind: to be the best possible version of those things that can be found anywhere!
Stella's Cafe offers dine-in and to-go options. Open 8:00-5:00 daily. Visit Stella's at 917 W. Broadway Avenue in Spokane. Get yours today!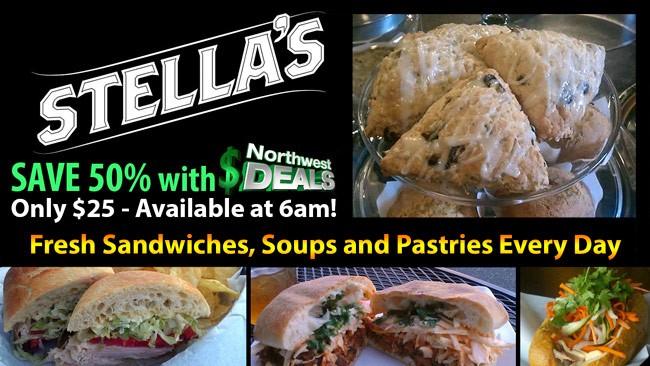 Always Half OFF at http://khq.incentrev.com/
Watch for new deals every Friday!