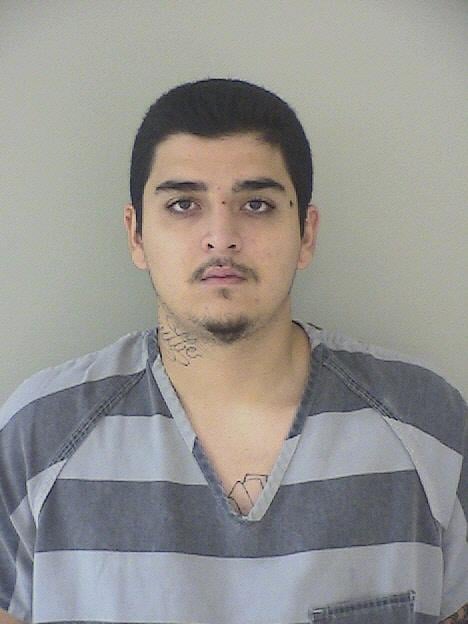 20-year-old Miguel R. Leon
PASCO, WA - Tri-Cities Crime Stoppers needs your help finding a man with five felony warrants out of Franklin County.
Pasco Police say 20-year-old Miguel R. Leon, also know as "Beans," is wanted on possession charges for drugs, weapons, and stolen property. He also has a felony warrant from the Department of Corrections for possession of a controlled substance.
Officers say Leon was last known to be living on North 7th Avenue in Pasco.
He's a white man, 6'0" tall, 212 pounds, with brown hair, brown eyes, and a neck tattoo that reads "GUILLE".
If you have any information about his whereabouts, call Crime Stoppers at 586-TIPS or 1-800-222-TIPS.
Tri-Cities Crime Stoppers pays a cash reward of up to $1000 for information which results in the arrest for any felony crimes reported to Tri-Cities Crime Stoppers.
All calls to Crime Stoppers are confidential. No questions, no hassles.