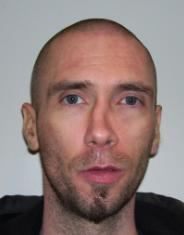 Brandon Hankel, 30
KENNEWICK, WA - The Benton County Sheriff's Office wants you to know about a level III sex offender now living in the area.

Deputies say Brandon Hankel, 30, is a transient in Kennewick. He was originally charged with 3rd degree attempted rape. He is white, 5'09", and 135 lbs. He has brown hair and blue eyes.
He is not wanted by law enforcement at this time.