Spokane Shock Sold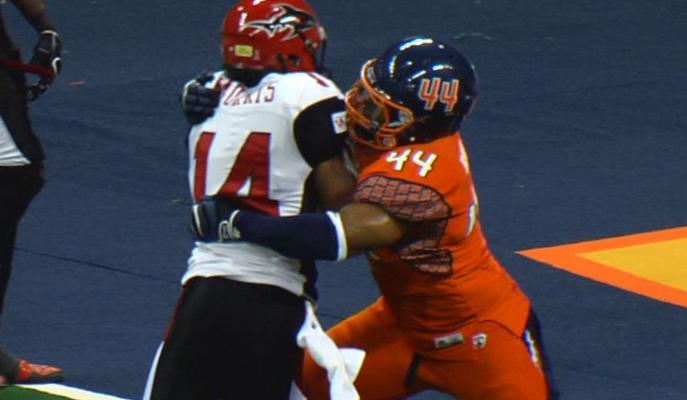 PRESS RELEASE FROM SPOKANE SHOCK: The Arena Football League's Spokane Shock announced the sale of the team today to Arena Football Partners, LLC. Arena Football Partners, LLC. is comprised of a group of friends and business associates from Washington and California, including investors from Spokane. The terms of the deal are not being disclosed.
"Today is about celebrating the next chapter of world-class Arena Football in Spokane and a big salute to the fans, our sponsors, the Spokane business community, and to Brady Nelson," said Nader Naini of Arena Football Partners, LLC. "As the team's owner Brady has done an excellent job laying a strong foundation and building an impressive organization and football experience in Spokane—all of which give us a tremendous amount to look forward to this coming season."
The Shock will remain in Spokane and continue to play at the Spokane Arena where they've attracted and maintained an excellent fan base and track record. The Arena Football Partners have worked closely with Brady Nelson to ensure a smooth transition into the 2014 season. The season begins on March 15 with a matchup against the Iowa Barnstormers.
"With the recent additions to our 2014 roster, this deal comes at an exciting time for the Shock," said Brady Nelson, former Shock owner and CEO. "We have a strong and dedicated team with a solid season ahead of us. I'm confident that the Arena Football Partners will take the Shock to the next level this year."
"This deal is truly pivotal for the Arena Football League as a whole," said AFL Commissioner, Jerry B. Kurz. "The sport has continued to gain momentum in the United States and the Spokane Shock is a testament to the AFL's growing popularity as it continues to build its loyal fan base, impressive player roster and overall excellent football experience."
Since its inception in 1987, the Arena Football League has grown to 14 teams across the nation and has showcased its fast-paced and exciting game to millions of fans across the country.
"Our ownership group is committed to bringing the Arena Bowl Championship trophy back to our fans in Spokane where it belongs," said Nader Naini of Arena Football Partners, LLC. "And given the talented coaching staff and roster that has been assembled, we are confident this will become a reality."