KHQ NW Deal: GW Hunters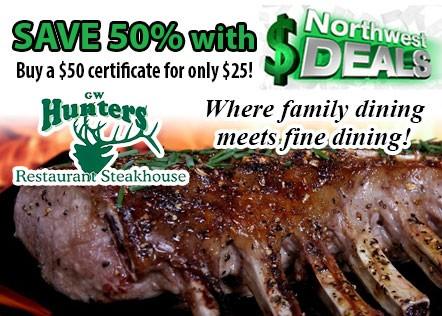 KHQ NW Deals Alert
GW Hunters
Get the best quality food and service for a fair price!

Plus... You can try something exotic like elk lasagna, alligator or a yak burger at GW Hunters Steakhouse, featuring the fine wild game cuisine.
"Good food Good Service!
They have an assortment of wild game and many unusual menu items!" - Robbie F.