Mom Confronts Drunken Driver Who Left Her Son With Severe Brain Damage
Posted:
Updated: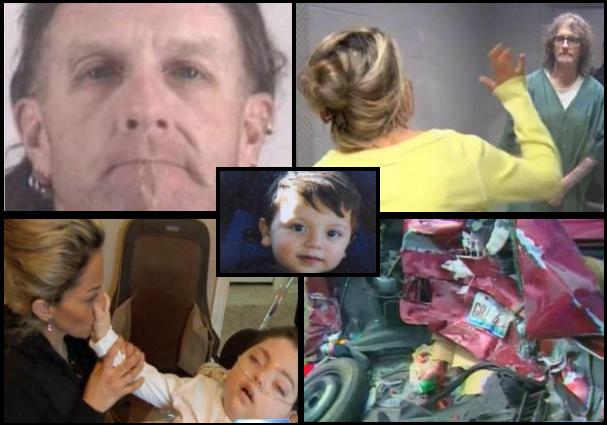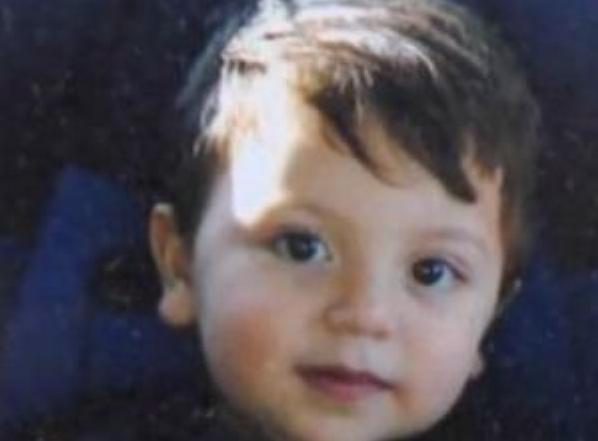 Loubna Khader's little boy before the DUI crash that left him with severe brain damage.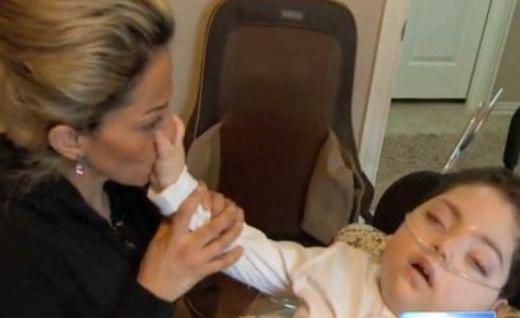 Loubna Khader with her son who now needs 24-hour care.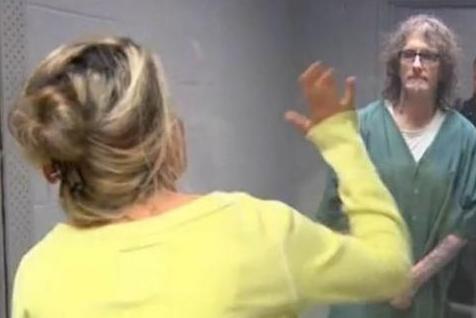 Loubna Khader finally got to confront Stewart Richardson 5 years after he rear ended their car causing her son severe brain damage.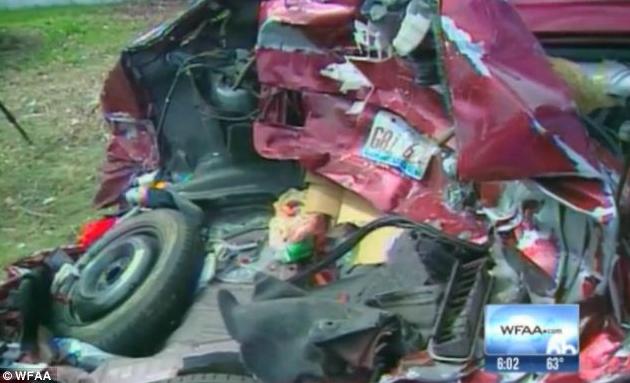 A picture of the Khader's car after Stewart Richardson rear ended them with a blood alcohol level more than 3 times the legal limit.
Most Popular Stories

Most Popular Stories

More>>

STEVENS COUNTY, Wash. - It's been nearly two years since anyone has seen or heard from Paul Brazeau. He was last seen at his son's wedding. His brokenhearted family reached out to KHQ's Hayley Guenthner with a letter asking for his case to be featured in our Q6 Cold Case series. The day Paul vanished started out so wonderful. "It was a happy day," said Paul's aunt Georgine Glatt.

>>

STEVENS COUNTY, Wash. - It's been nearly two years since anyone has seen or heard from Paul Brazeau. He was last seen at his son's wedding. His brokenhearted family reached out to KHQ's Hayley Guenthner with a letter asking for his case to be featured in our Q6 Cold Case series. The day Paul vanished started out so wonderful. "It was a happy day," said Paul's aunt Georgine Glatt.

>>

ANCHORAGE, Alaska (AP) - The Alaska Department of Law stood by a judge's sentence that calls for no jail time for an Anchorage man who authorities say offered a woman a ride and choked her until she was unconscious. Justin Schneider, 34, pleaded guilty to one count of felony assault in the case. A kidnapping charge was dropped as part of the plea deal.

>>

ANCHORAGE, Alaska (AP) - The Alaska Department of Law stood by a judge's sentence that calls for no jail time for an Anchorage man who authorities say offered a woman a ride and choked her until she was unconscious. Justin Schneider, 34, pleaded guilty to one count of felony assault in the case. A kidnapping charge was dropped as part of the plea deal.

>>

BLADENBORO, N.C. (AP) - A woman who took in more than two dozen dogs and cats during Hurricane Florence has been charged with practicing veterinary medicine without a license. Tammie Hedges, founder of Crazy's Claws N Paws animal rescue, was arrested Friday after 27 dogs and cats were confiscated from a temporary shelter.

>>

BLADENBORO, N.C. (AP) - A woman who took in more than two dozen dogs and cats during Hurricane Florence has been charged with practicing veterinary medicine without a license. Tammie Hedges, founder of Crazy's Claws N Paws animal rescue, was arrested Friday after 27 dogs and cats were confiscated from a temporary shelter.

>>

SPOKANE, Wash. - Update: Detectives have identified the woman found in the Spokane River September 15 just hours after releasing a rending of what she may have looked like. Detectives continue to work to determine what occurred prior to her death.

>>

SPOKANE, Wash. - Update: Detectives have identified the woman found in the Spokane River September 15 just hours after releasing a rending of what she may have looked like. Detectives continue to work to determine what occurred prior to her death.

>>

KITTITAS COUNTY, Wash. - Authorities say four people were hospitalized after an armored vehicle went over a 25-foot cliff during a military exercise in central Washington state. The green and tan 2018 Military Stryker crashed about 4:30 a.m. Saturday on an unnamed dirt road near Kittitas. The driver, 22-year-old Chance Kennen of Lecompte, Louisiana, told Washington state troopers he didn't see the cliff's edge.

>>

KITTITAS COUNTY, Wash. - Authorities say four people were hospitalized after an armored vehicle went over a 25-foot cliff during a military exercise in central Washington state. The green and tan 2018 Military Stryker crashed about 4:30 a.m. Saturday on an unnamed dirt road near Kittitas. The driver, 22-year-old Chance Kennen of Lecompte, Louisiana, told Washington state troopers he didn't see the cliff's edge.

>>
Top Stories from KHQ

Home

More>>

NORRISTOWN, Pa. (AP) - Bill Cosby has arrived at a suburban Philadelphia courthouse for the start of a sentencing hearing that will determine the punishment for the 81-year-old comedian convicted of sexual assault. Cosby, the first celebrity to go to trial in the #MeToo era, was convicted of drugging and molesting a Temple University women's basketball administrator at his home in 2004.

>>

NORRISTOWN, Pa. (AP) - Bill Cosby has arrived at a suburban Philadelphia courthouse for the start of a sentencing hearing that will determine the punishment for the 81-year-old comedian convicted of sexual assault. Cosby, the first celebrity to go to trial in the #MeToo era, was convicted of drugging and molesting a Temple University women's basketball administrator at his home in 2004.

>>

HYDRO, Okla. - It's apt that a maze cut into an Oklahoma cornfield featuring the likeness of a former NASA astronaut can be seen from space - and has been photographed by a satellite orbiting Earth. The image of Oklahoma-born Thomas P. Stafford is cut into a 10-acre field at P Bar Farms in Hydro, about 60 miles west of Oklahoma City.

>>

HYDRO, Okla. - It's apt that a maze cut into an Oklahoma cornfield featuring the likeness of a former NASA astronaut can be seen from space - and has been photographed by a satellite orbiting Earth. The image of Oklahoma-born Thomas P. Stafford is cut into a 10-acre field at P Bar Farms in Hydro, about 60 miles west of Oklahoma City.

>>

STEVENS COUNTY, Wash. - It's been nearly two years since anyone has seen or heard from Paul Brazeau. He was last seen at his son's wedding. His brokenhearted family reached out to KHQ's Hayley Guenthner with a letter asking for his case to be featured in our Q6 Cold Case series. The day Paul vanished started out so wonderful. "It was a happy day," said Paul's aunt Georgine Glatt.

>>

STEVENS COUNTY, Wash. - It's been nearly two years since anyone has seen or heard from Paul Brazeau. He was last seen at his son's wedding. His brokenhearted family reached out to KHQ's Hayley Guenthner with a letter asking for his case to be featured in our Q6 Cold Case series. The day Paul vanished started out so wonderful. "It was a happy day," said Paul's aunt Georgine Glatt.

>>

WASHINGTON (AP) - The New Yorker magazine is reporting that Senate Democrats are investigating a second woman's accusation of sexual misconduct by Supreme Court nominee Brett Kavanaugh from his teenage years. In a story posted Sunday night on its website, The New Yorker reports that the claim dates to the 1983-84 academic year, Kavanaugh's freshman year at Yale University.

>>

WASHINGTON (AP) - The New Yorker magazine is reporting that Senate Democrats are investigating a second woman's accusation of sexual misconduct by Supreme Court nominee Brett Kavanaugh from his teenage years. In a story posted Sunday night on its website, The New Yorker reports that the claim dates to the 1983-84 academic year, Kavanaugh's freshman year at Yale University.

>>

EPHRATA, Wash. - Crews in Grant County were successfully able to contain a wildfire that started in Ephrata and threatened a shop late Sunday morning. Around 11:15 a.m., Grant County Fire District 13 responded to the fire that was started by welding/grinding in the 13000 block of Rd. A.5 NW. Upon arrival, crews found a wind-driven fire threatening a shop.

>>

EPHRATA, Wash. - Crews in Grant County were successfully able to contain a wildfire that started in Ephrata and threatened a shop late Sunday morning. Around 11:15 a.m., Grant County Fire District 13 responded to the fire that was started by welding/grinding in the 13000 block of Rd. A.5 NW. Upon arrival, crews found a wind-driven fire threatening a shop.

>>

ANCHORAGE, Alaska (AP) - The Alaska Department of Law stood by a judge's sentence that calls for no jail time for an Anchorage man who authorities say offered a woman a ride and choked her until she was unconscious. Justin Schneider, 34, pleaded guilty to one count of felony assault in the case. A kidnapping charge was dropped as part of the plea deal.

>>

ANCHORAGE, Alaska (AP) - The Alaska Department of Law stood by a judge's sentence that calls for no jail time for an Anchorage man who authorities say offered a woman a ride and choked her until she was unconscious. Justin Schneider, 34, pleaded guilty to one count of felony assault in the case. A kidnapping charge was dropped as part of the plea deal.

>>

BLADENBORO, N.C. (AP) - A woman who took in more than two dozen dogs and cats during Hurricane Florence has been charged with practicing veterinary medicine without a license. Tammie Hedges, founder of Crazy's Claws N Paws animal rescue, was arrested Friday after 27 dogs and cats were confiscated from a temporary shelter.

>>

BLADENBORO, N.C. (AP) - A woman who took in more than two dozen dogs and cats during Hurricane Florence has been charged with practicing veterinary medicine without a license. Tammie Hedges, founder of Crazy's Claws N Paws animal rescue, was arrested Friday after 27 dogs and cats were confiscated from a temporary shelter.

>>

ATLANTA (AP) - Tiger Woods is a winner again, capping off one of the most remarkable comebacks in golf history. More than five years after his last win, after four surgeries on his lower back that left him wonder if he could ever play again, Woods ended his comeback season with a dominant victory at the Tour Championship. He nearly won the FedEx Cup, too, until Justin Rose survived a late meltdown with a birdie on the final hole.

>>

ATLANTA (AP) - Tiger Woods is a winner again, capping off one of the most remarkable comebacks in golf history. More than five years after his last win, after four surgeries on his lower back that left him wonder if he could ever play again, Woods ended his comeback season with a dominant victory at the Tour Championship. He nearly won the FedEx Cup, too, until Justin Rose survived a late meltdown with a birdie on the final hole.

>>

KITTITAS COUNTY, Wash. - Authorities say four people were hospitalized after an armored vehicle went over a 25-foot cliff during a military exercise in central Washington state. The green and tan 2018 Military Stryker crashed about 4:30 a.m. Saturday on an unnamed dirt road near Kittitas. The driver, 22-year-old Chance Kennen of Lecompte, Louisiana, told Washington state troopers he didn't see the cliff's edge.

>>

KITTITAS COUNTY, Wash. - Authorities say four people were hospitalized after an armored vehicle went over a 25-foot cliff during a military exercise in central Washington state. The green and tan 2018 Military Stryker crashed about 4:30 a.m. Saturday on an unnamed dirt road near Kittitas. The driver, 22-year-old Chance Kennen of Lecompte, Louisiana, told Washington state troopers he didn't see the cliff's edge.

>>

Heather won't be too pleased about this… wait, who? The name has officially taken one of sharpest declines since 1880. According to a study by Quartz, "Heather" once ranked in the top 3 nationally for girl's names. In 1975, there were more than 24,000 girls named Heather, trailing only "Jennifer" and "Amy". In 2017, Heather's have plummeted, with only 219 girls born with that name in 2017.

>>

Heather won't be too pleased about this… wait, who? The name has officially taken one of sharpest declines since 1880. According to a study by Quartz, "Heather" once ranked in the top 3 nationally for girl's names. In 1975, there were more than 24,000 girls named Heather, trailing only "Jennifer" and "Amy". In 2017, Heather's have plummeted, with only 219 girls born with that name in 2017.

>>