UPDATE: Deputy Identified In Spokane Valley Shooting
Posted:
Updated: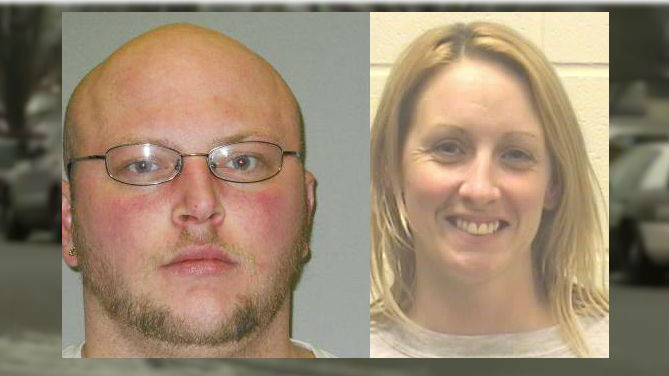 Police tell us Eric Heil, 32, and Bonnie Ulrick, 37, both had felony warrants out of Montana, were armed with a pistol and were driving a stolen car. Deputy Mike McNees was identified as the deputy who shot Ulrick in the hand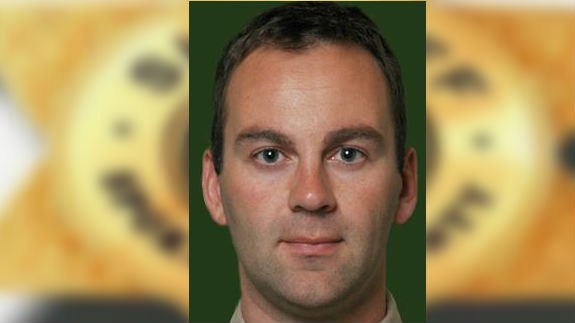 Deputy Mike McNees is a 13-year veteran of the Spokane County Sheriff's Office. Deputy McNees has been assigned to patrol and has worked in both Spokane Valley and unincorporated Spokane County for his entire career.
Also on KHQ.com

More>>

SPOKANE VALLEY, Wash. - A man and woman both wanted on felony warrants out of Montana barricaded themselves inside a room at Motel 6 off Argonne & Knox early Tuesday morning.

>>
Most Popular Stories

Most Popular Stories

More>>

POST FALLS, Idaho - Kootenai County Deputies arrested a man for involuntary manslaughter after they say he shot and killed another man Saturday evening near Post Falls. Deputies responded to reports of a shooting on Gallatin Way near Post Falls just before 7 pm. Deputies and medical personnel arrived and found a man, identified as Tyler S. Liles, with a single gunshot wound.

>>

POST FALLS, Idaho - Kootenai County Deputies arrested a man for involuntary manslaughter after they say he shot and killed another man Saturday evening near Post Falls. Deputies responded to reports of a shooting on Gallatin Way near Post Falls just before 7 pm. Deputies and medical personnel arrived and found a man, identified as Tyler S. Liles, with a single gunshot wound.

>>

Hundreds of different people from various backgrounds gathered together for the same purpose on Sunday: honoring and remembering the life of Eddie Daniels, the 15-year-old shot and killed in downtown Spokane on Wednesday night. Members of Daniels' family were also in attendance, including his mother. She's raised Daniels' and his siblings alone since her husband died over a decade ago, according to multiple friends of the family. When Daniels' mother arrived and stepped out...

>>

Hundreds of different people from various backgrounds gathered together for the same purpose on Sunday: honoring and remembering the life of Eddie Daniels, the 15-year-old shot and killed in downtown Spokane on Wednesday night. Members of Daniels' family were also in attendance, including his mother. She's raised Daniels' and his siblings alone since her husband died over a decade ago, according to multiple friends of the family. When Daniels' mother arrived and stepped out...

>>

INDIANAPOLIS - A lion on loan from the San Diego Zoo died in a fight with another lion at the Indianapolis Zoo on Monday, zoo officials said. According to the zoo, Nyack, a 10-year-old lion, was killed by his longtime mate, Zuri, in the outdoor yard Monday morning before the menagerie opened to the public.

>>

INDIANAPOLIS - A lion on loan from the San Diego Zoo died in a fight with another lion at the Indianapolis Zoo on Monday, zoo officials said. According to the zoo, Nyack, a 10-year-old lion, was killed by his longtime mate, Zuri, in the outdoor yard Monday morning before the menagerie opened to the public.

>>

WENATCHEE, Wash. (AP) - A Wenatchee man accused of killing a beauty school classmate has accepted a plea deal.

>>

WENATCHEE, Wash. (AP) - A Wenatchee man accused of killing a beauty school classmate has accepted a plea deal.

>>

Some 30 people were hurt when a floor collapsed early Sunday during a party at an apartment in South Carolina near the campus of Clemson University, news reports say. A large portion of a floor on the first level caved in as people were dancing, causing dozens to fall through to the basement.

>>

Some 30 people were hurt when a floor collapsed early Sunday during a party at an apartment in South Carolina near the campus of Clemson University, news reports say. A large portion of a floor on the first level caved in as people were dancing, causing dozens to fall through to the basement.

>>

SPOKANE, Wash. - Spokane Police have successfully located and arrested a suspect from a hit-and-run incident on the South Hill Saturday morning. After crashing a Corvette into an SUV near 53rd and Regal, 36-year-old Kristopher Riley fled the scene on foot and left his passenger inside the vehicle. Police say the passenger of the Corvette and driver of the SUV were hospitalized with serious injuries.

>>

SPOKANE, Wash. - Spokane Police have successfully located and arrested a suspect from a hit-and-run incident on the South Hill Saturday morning. After crashing a Corvette into an SUV near 53rd and Regal, 36-year-old Kristopher Riley fled the scene on foot and left his passenger inside the vehicle. Police say the passenger of the Corvette and driver of the SUV were hospitalized with serious injuries.

>>