KHQ NW DEAL: Herbal Essence
Posted:
Updated: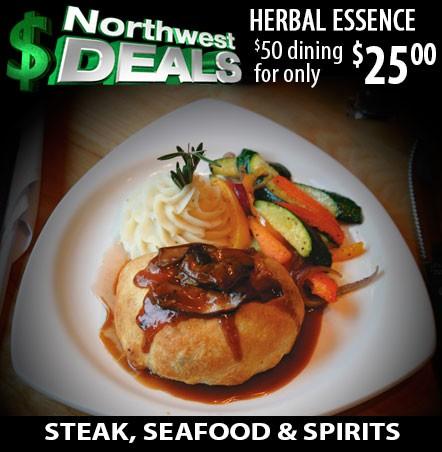 KHQ NW Deals Alert
HERBAL
ESSENCE
Enjoy Contemporary
Northwest Cuisine!
Herbal Essence Cafe is sure to offer every individual a Northwest Cuisine meal that will send them off satisfied and telling those they know of the amazing experience they had.
Herbal Essence is chef owned and operated. We have been serving great meals for over 13 years.
Try something for lunch or dinner!
115 North Washington, Spokane, WA