KHQ NW Deals: 3 Spa Services at Planet Beach $39!
Posted:
Updated: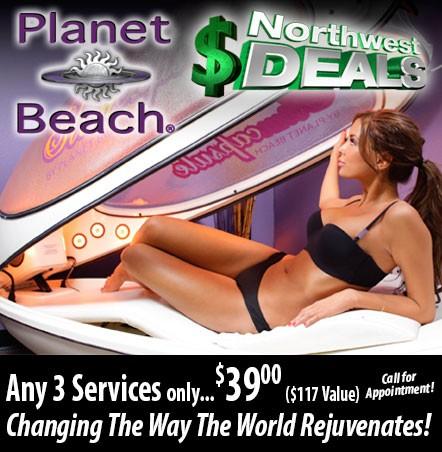 KHQ NW Deals Alert
Planet
Beach
Changing The Way
The World Rejuvenates!
Planet Beach created the Contempo Spa experience where at a touch of a button our guests can enjoy a relaxing and rejuvenating spa experience in far less time and at far less cost than a traditional day spa.
Reduce cellulite and burn up to 500 calories in our Slim Capsule
Get baby soft skin in our Hydration Station
Revive problematic skin with our Luminous Facial
Try our Whiter Image teeth whitening system
Give your skin a healthy glow with Mystic Spray Tanning
Offer valid for: (3) spa services of your choice. Must call 509-557-7732 to make reservation.
Located at: 202 W 2nd Ave., Spokane, WA