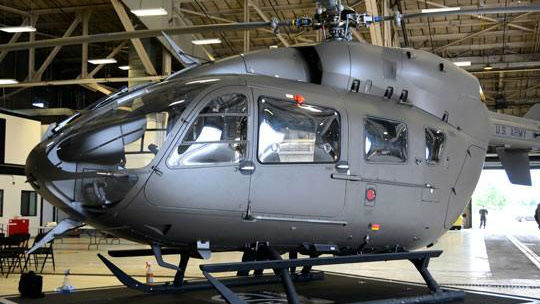 The Washington National Guard unveiled new helicopters on Friday at Fairchild Air Force Base
SPOKANE, Wash. -
The Washington National Guard unveiled new helicopters on Friday that they say will help guardsman respond to state disasters.
The new UH-72A Lakotas are light utility helicopters that will join the Guard's UH-47 Chinooks and UH-60 Black Hawks, which were most recently used during the devastating mudslide in Oso, Washington.
The helicopters were presented for the first time on Friday at Fairchild Air Force Base where they will be stationed.
KHQ photographer Reed Schmitt was at the ceremony and snapped a few pictures of the new aircraft. Enjoy!