UPDATE: Developers apply for permits to begin reconstructing Blue Mountain Mall in Walla Walla
Posted:
Updated: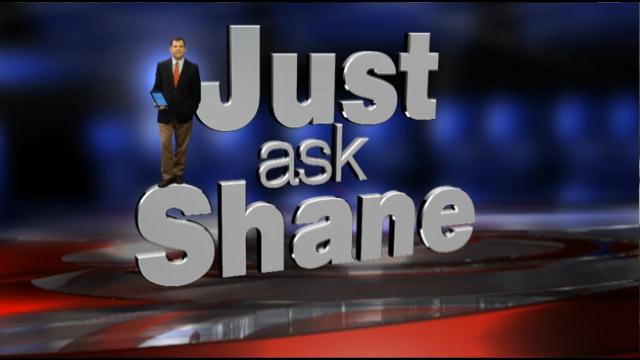 UPDATE:
WALLA WALLA, WA- The deserted Blue Mountain Mall in Walla Walla has become quite the eye sore for those who live nearby.
Now, after years of hearing something "may be happening", we hear it finally is.
The empty overgrown lot has become such a bother to some, even Facebook groups like "Save our Walla Walla Mall" have been organized to get the frustration out.
NBC Right Now met with a spokesperson for the city on Friday who says a California developer is applying for permits on this lot right now. Although there is not any definite timeline or list of new shops to add to this area, it is good progress in their eyes.
If you will remember, the last time someone hoped to build local shops here was back during the recession, which also contributed to the downfall. "I think people are anxious to see this turn into what was promised before, they want to see the shopping opportunities and see some progress here," said Communications Manager for the City of Walla Walla, David Brauhn.
Brauhn says this is also a sure sign the local economy is improving as well. He just hopes one day residents will not have to drive an hour to reach the closest mall shopping.
Although there is no specific timeline yet, developers hope to break ground sometime this year.
---------------------------------------------------------------------------------------------------------
PREVIOUS:
WALLA WALLA, WA - We have an update on a story that a lot of folks in Walla Walla have been asking about. Sandi sent me an email recently saying, "The Blue Mountain Mall has been empty for years. The only residents are the Shopko and a herd of deer. Can you get us a status update?"

I talked with Walla Walla city manager Nabiel Shawa this week, and he told me that there's been a lot of movement behind the scenes this summer. For one, they've decided on a new name for the shopping center. It's now known as the Walla Walla Town Center. Shawa says the developers are currently recruiting new tenants, and the city has met with several national retailers on site this summer.

"The last couple weeks we've gotten some extremely positive reports and updates from the developers who are based in Los Angeles. They are on the verge of signing one deal as we understand, two more are imminent, and there's a few more behind them," Shawa said.

Shawa says those big national retailers will take over the old Sears and Gottschalk's buildings. Once those anchor stores are lined up, smaller retailers will sign on as well. Shawa says he's optimistic that we'll see construction work start sometime in 2015, with a grand opening for the new mall sometime in 2016.

Remember, if you've got a question about something going on in our community... send it my way. You can reach me in the newsroom at (509) 737-6738, or send me an email at JustAskShane@nbcrightnow.com.