James Henrikson indicted on murder-for-hire charges of South Hill victim, Doug Carlile
Posted:
Updated: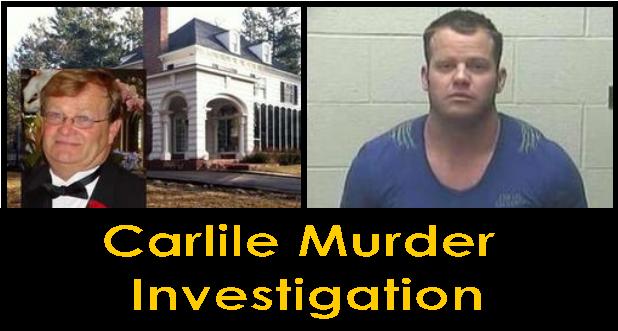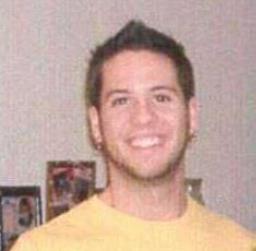 K.C. Clark was last heard from on February 22nd, 2012. He, like Carlile, had business dealings with Henrikson. His family has suspected for sometime that Henrikson had a hand in his disappearance.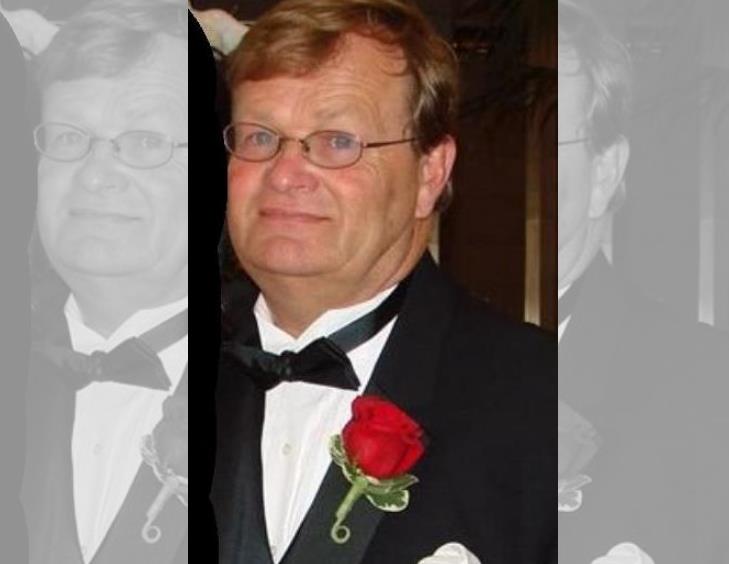 Doug Carlile was killed on December 15th in his South Hill home. Prosecutors believe Timothy Suckow was hired by Henrikson to kill Carlile.
Also on KHQ.com

More>>

SPOKANE, Wash. - The family of Doug Carlile has notified KHQ that the man suspected of killing Doug will not face the death penalty if he is convicted.

>>

SPOKANE, Wash. - The family of Doug Carlile has notified KHQ that the man suspected of killing Doug will not face the death penalty if he is convicted. The family was notified by prosecutors on Wednesday that if Timothy Suckow is convicted for the murder of Doug Carlile, the death penalty will not be pursued.

>>

SPOKANE, Wash. - A Spokane man was arrested late Monday night in the murder investigation of South Hill businessman Doug Carlile, 63.

>>

SPOKANE, Wash. - A Spokane man was arrested late Monday night in the murder investigation of South Hill businessman Doug Carlile, 63. Timothy Suckow, 50, was arrested on a First Degree Murder charge and made his first court appearance Tuesday afternoon. Prosecutors asked Suckow be held on a $2 million bond.

>>

SPOKANE, Wash. - Sources close to the investigation into the murder of Doug Carlile released brand new details to KHQ's Alex Rozier on Thursday evening about the months that led up to Carlile's death. Timothy Suckow is in custody because police believe he killed Carlile.

>>

SPOKANE, Wash. - Sources close to the investigation into the murder of Doug Carlile released brand new details to KHQ's Alex Rozier on Thursday evening about the months that led up to Carlile's death. Timothy Suckow is in custody because police believe he killed Carlile.

>>

SPOKANE, Wash. - The details surrounding the murder of Doug Carlile, 63, read like a hard boiled detective novel: business deals gone wrong, two-bit thugs in over their heads, murder for hire, and the lawless oil fields of North Dakota. But Spokane Police detectives say all of those elements, and more, played into Carlile's murder.

>>

SPOKANE, Wash. - The details surrounding the murder of Doug Carlile, 63, read like a hard boiled detective novel: business deals gone wrong, two-bit thugs in over their heads, murder for hire, and the lawless oil fields of North Dakota. But Spokane Police detectives say all of those elements, and more, played into Carlile's murder.

>>

Read the latest developments regarding the murder of Douglas Carlile in Spokane's Rockwood neighborhood on the South Hill.


>>

Read the latest developments regarding the murder of Douglas Carlile in Spokane's Rockwood neighborhood on the South Hill.


>>
Most Popular Stories

Most Popular Stories

More>>

SPOKANE, Wash. - "He told me to pull over, and my jaw just dropped," a Spokane woman, who says a fake police officer tried to pull her over, doesn't want to be named. In fear, this could happen again. "It really scared me and kind of threw me off that night. I don't even want to drive by myself anymore," she said. She tells me that she was driving around North Spokane at night on her way home from work.

>>

SPOKANE, Wash. - "He told me to pull over, and my jaw just dropped," a Spokane woman, who says a fake police officer tried to pull her over, doesn't want to be named. In fear, this could happen again. "It really scared me and kind of threw me off that night. I don't even want to drive by myself anymore," she said. She tells me that she was driving around North Spokane at night on her way home from work.

>>

MARYSVILLE, Wash. - An Olympia woman wouldn't pull over for a Washington State Patrol trooper because she drives a Prius, according to an arrest report.

>>

MARYSVILLE, Wash. - An Olympia woman wouldn't pull over for a Washington State Patrol trooper because she drives a Prius, according to an arrest report.

>>

SPOKANE, Wash. (AP) - Court documents indicate that a man who was killed by Cheney police officers earlier this month had reported himself to police the evening of the shooting. The Spokesman-Review reports 40-year-old Steve Anderson was shot by three officers in a grocery store parking lot after police say he was wielding a knife and moved toward officers.

>>

SPOKANE, Wash. (AP) - Court documents indicate that a man who was killed by Cheney police officers earlier this month had reported himself to police the evening of the shooting. The Spokesman-Review reports 40-year-old Steve Anderson was shot by three officers in a grocery store parking lot after police say he was wielding a knife and moved toward officers.

>>

COEUR D'ALENE, Idaho - As she gets ready for her maiden voyage, the "White House" is already off its foundation. The 115-year old home, located on the Orchard Ridge property, was home to the Coeur d'Alene College president. In 1903, the college opened up and by 1917 it folded when college co-eds went to serve their country in World War I.

>>

COEUR D'ALENE, Idaho - As she gets ready for her maiden voyage, the "White House" is already off its foundation. The 115-year old home, located on the Orchard Ridge property, was home to the Coeur d'Alene College president. In 1903, the college opened up and by 1917 it folded when college co-eds went to serve their country in World War I.

>>

A Maryland man is facing a simple assault charge after using a dog leash to lead his wife around a Pennsylvania fair because she has late-stage dementia. West Manchester police say Walter Wolford yanked the 8-inch long red nylon leash, causing his wife's head to jerk back and leave red marks around her throat. But the 66-year-old Hagerstown man says he only gently tugged on the leash, which he uses to keep his wife from getting lost.

>>

A Maryland man is facing a simple assault charge after using a dog leash to lead his wife around a Pennsylvania fair because she has late-stage dementia. West Manchester police say Walter Wolford yanked the 8-inch long red nylon leash, causing his wife's head to jerk back and leave red marks around her throat. But the 66-year-old Hagerstown man says he only gently tugged on the leash, which he uses to keep his wife from getting lost.

>>

Police in Wisconsin say they pulled a 15-year-old boy over for reckless driving and discovered the teen was drunk and had a baby in the back seat. Mount Pleasant police say the baby's mother and another teen in the car were also intoxicated. Sgt. Eric Relich says police responded to a report of a reckless driver about 10:30 p.m. Sunday. Relich says someone saw the driver swerving and driving into oncoming traffic.

>>

Police in Wisconsin say they pulled a 15-year-old boy over for reckless driving and discovered the teen was drunk and had a baby in the back seat. Mount Pleasant police say the baby's mother and another teen in the car were also intoxicated. Sgt. Eric Relich says police responded to a report of a reckless driver about 10:30 p.m. Sunday. Relich says someone saw the driver swerving and driving into oncoming traffic.

>>
Top Stories from KHQ

Home

More>>

Construction is continuing on high drive. High Drive is closed from 29th to 21st Avenue. The purpose of all this work is to replace the old sewer line with a new one. Other improvements include infiltration swales, drainage structures, landscaping and irrigation, curb and sidewalk improvements as well as walkway for pedestrians. Officials say the project is going well and is on time.

>>

Construction is continuing on high drive. High Drive is closed from 29th to 21st Avenue. The purpose of all this work is to replace the old sewer line with a new one. Other improvements include infiltration swales, drainage structures, landscaping and irrigation, curb and sidewalk improvements as well as walkway for pedestrians. Officials say the project is going well and is on time.

>>

Julie Chen has left the cast of the CBS daytime show "The Talk" a week after her husband, CBS Corp. boss Leslie Moonves, was ousted from the company due to sexual misconduct charges. Chen announced her decision via a taped message on the show Tuesday, saying she needed to spend more time at home with her husband and their son. She appeared from the set of "Big Brother," the prime-time CBS show where she is the host.

>>

Julie Chen has left the cast of the CBS daytime show "The Talk" a week after her husband, CBS Corp. boss Leslie Moonves, was ousted from the company due to sexual misconduct charges. Chen announced her decision via a taped message on the show Tuesday, saying she needed to spend more time at home with her husband and their son. She appeared from the set of "Big Brother," the prime-time CBS show where she is the host.

>>

Talk about being at the right place at the right time. A volunteer with an Arizona Sheriff's Office helps rescue a dog attached to a moving semi-truck. The Yavapai County "volunteer in protection" officer pulling out of a gas station during his break at the same time tractor trailer heads up the interstate with forgotten cargo. The patrol notices the dog running as the pet's leash remains attached to the rig.

>>

Talk about being at the right place at the right time. A volunteer with an Arizona Sheriff's Office helps rescue a dog attached to a moving semi-truck. The Yavapai County "volunteer in protection" officer pulling out of a gas station during his break at the same time tractor trailer heads up the interstate with forgotten cargo. The patrol notices the dog running as the pet's leash remains attached to the rig.

>>

New Jersey authorities say a police officer and a firefighter were among 24 men who tried to lure teenagers for sexual activity. Attorney General Gurbir Grewal says the men charged in the statewide sting used social media and chat apps to communicate with people they thought were teenage boys and girls. But they were actually talking with undercover officers.

>>

New Jersey authorities say a police officer and a firefighter were among 24 men who tried to lure teenagers for sexual activity. Attorney General Gurbir Grewal says the men charged in the statewide sting used social media and chat apps to communicate with people they thought were teenage boys and girls. But they were actually talking with undercover officers.

>>

Police say a 13-year-old boy brought two balloons filled with cocaine to his school in Terra Bella, California. Two students found the balloons and immediately notified teachers once seeing they contained a white powdery substance. Police responded to the scene determining the balloons were filled with cocaine. A total of 13 kids were evaluated for exposure to the drug.

>>

Police say a 13-year-old boy brought two balloons filled with cocaine to his school in Terra Bella, California. Two students found the balloons and immediately notified teachers once seeing they contained a white powdery substance. Police responded to the scene determining the balloons were filled with cocaine. A total of 13 kids were evaluated for exposure to the drug.

>>

Three major traffic stops in Arizona lead to a drug bust of over 200 pounds of meth. Arizona's Governor Doug Doucy announced the seizure of more then $10 million worth of methamphetamine in just one week. The Arizona border strike force arrested three men on separate occasions. Police also found one pound of Fentanyl.

>>

Three major traffic stops in Arizona lead to a drug bust of over 200 pounds of meth. Arizona's Governor Doug Doucy announced the seizure of more then $10 million worth of methamphetamine in just one week. The Arizona border strike force arrested three men on separate occasions. Police also found one pound of Fentanyl.

>>

The owner of a Dallas-area in-home day care accused of keeping infants and toddlers tied to their car seats for hours has been jailed on child endangerment charges. An affidavit says Rebecca Anderson also yanked a 6-month-old child by the bib around his neck, tied laces around the children's necks to limit their movement and gave them the painkiller acetaminophen to quiet them.

>>

The owner of a Dallas-area in-home day care accused of keeping infants and toddlers tied to their car seats for hours has been jailed on child endangerment charges. An affidavit says Rebecca Anderson also yanked a 6-month-old child by the bib around his neck, tied laces around the children's necks to limit their movement and gave them the painkiller acetaminophen to quiet them.

>>

Washington state's King County Council has approved $135 million in public funding for improvements at Safeco Field where the Seattle Mariners play. The funding package narrowly passed in a 5-4 vote on Monday. The Mariners initially asked for $180 million in funding to fix wear and tear at the 19-year-old stadium as part of a long-term, 25-year extension with the Public Facilities District that oversees the ballpark.

>>

Washington state's King County Council has approved $135 million in public funding for improvements at Safeco Field where the Seattle Mariners play. The funding package narrowly passed in a 5-4 vote on Monday. The Mariners initially asked for $180 million in funding to fix wear and tear at the 19-year-old stadium as part of a long-term, 25-year extension with the Public Facilities District that oversees the ballpark.

>>

An 85-year-old great grandfather who tackled would-be robbers wielding a sawn-off shotgun and hammers has become an internet it. Denis O'Connor was at a Bar One Racing office in Southern Ireland over the weekend when three robbers burst through the door. In the video you can see one man jump the counter and threaten the manager, while another pointed a shotgun at O'Connor, but he refused to back down.

>>

An 85-year-old great grandfather who tackled would-be robbers wielding a sawn-off shotgun and hammers has become an internet it. Denis O'Connor was at a Bar One Racing office in Southern Ireland over the weekend when three robbers burst through the door. In the video you can see one man jump the counter and threaten the manager, while another pointed a shotgun at O'Connor, but he refused to back down.

>>

Police in Wisconsin say they pulled a 15-year-old boy over for reckless driving and discovered the teen was drunk and had a baby in the back seat. Mount Pleasant police say the baby's mother and another teen in the car were also intoxicated. Sgt. Eric Relich says police responded to a report of a reckless driver about 10:30 p.m. Sunday. Relich says someone saw the driver swerving and driving into oncoming traffic.

>>

Police in Wisconsin say they pulled a 15-year-old boy over for reckless driving and discovered the teen was drunk and had a baby in the back seat. Mount Pleasant police say the baby's mother and another teen in the car were also intoxicated. Sgt. Eric Relich says police responded to a report of a reckless driver about 10:30 p.m. Sunday. Relich says someone saw the driver swerving and driving into oncoming traffic.

>>