UPDATE: School shooting victim Gia Soriano dies from injuries
Posted:
Updated: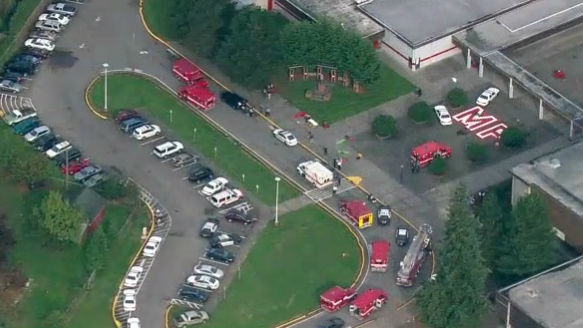 Three of the students wounded in a deadly school shooting in Marysville, Wash remain in critical condition Saturday (Photo: NBC)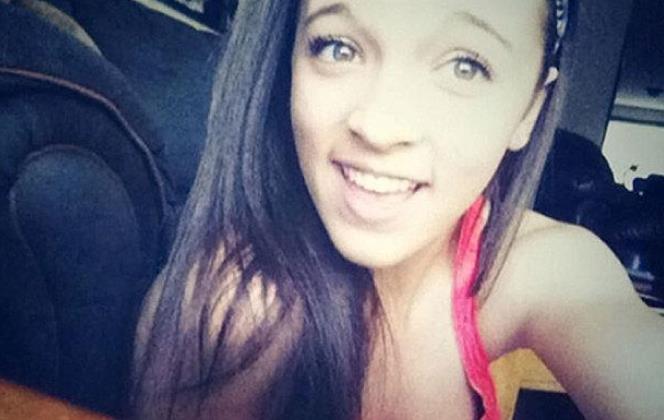 Gia Soriano died Sunday night from her injuries after being shot on Friday. Her parents are choosing to donate her organs to honor her life.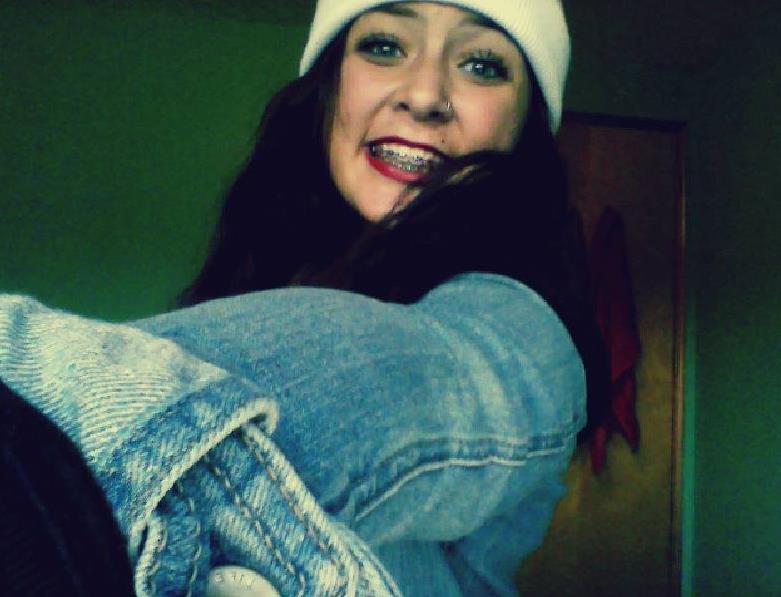 Zoe Galasso was killed in the high school shooting on Friday. She has not been officially identified but family and friends have released her name.
Most Popular Stories

Most Popular Stories

More>>

COEUR D'ALENE, Idaho - Coeur d'Alene Police are investigating a reported school shooting threat at Coeur d'Alene High School. A spokesperson for the district said that the threat was written on a napkin and shared on Snapchat. It says: "CHS school shooting 10-19-18. Be ready." Police tell us that while they are still investigating whether the threat is credible, they do not believe the CHS that the note mentions is referring to Coeur d'Alene High School.

>>

COEUR D'ALENE, Idaho - Coeur d'Alene Police are investigating a reported school shooting threat at Coeur d'Alene High School. A spokesperson for the district said that the threat was written on a napkin and shared on Snapchat. It says: "CHS school shooting 10-19-18. Be ready." Police tell us that while they are still investigating whether the threat is credible, they do not believe the CHS that the note mentions is referring to Coeur d'Alene High School.

>>

LIBERTY LAKE, Wash. - Liberty Lake Police are searching for a suspect in a fatal hit and run crash that happened Thursday morning and are asking the public for help. At around 8:15 a.m., Liberty Lake Police and Spokane Valley Fire Department responded to Country Vista Drive and East Mission Avenue for a reported hit and run crash involving a pedestrian.

>>

LIBERTY LAKE, Wash. - Liberty Lake Police are searching for a suspect in a fatal hit and run crash that happened Thursday morning and are asking the public for help. At around 8:15 a.m., Liberty Lake Police and Spokane Valley Fire Department responded to Country Vista Drive and East Mission Avenue for a reported hit and run crash involving a pedestrian.

>>

SPOKANE, Wash. - After struggling with medical issues recently, retired Spokane County Sheriff's Office K9 Laslo passed away early Friday morning. "It is with the most heavy heart that I tell you K9 Laslo passed away this morning at 0115hrs," a post on Laslo's Facebook page said Friday morning. "There will be a piece of my heart always missing. To the best partner I ever had, R.I.P."

>>

SPOKANE, Wash. - After struggling with medical issues recently, retired Spokane County Sheriff's Office K9 Laslo passed away early Friday morning. "It is with the most heavy heart that I tell you K9 Laslo passed away this morning at 0115hrs," a post on Laslo's Facebook page said Friday morning. "There will be a piece of my heart always missing. To the best partner I ever had, R.I.P."

>>

SPRING, Texas - Authorities in Texas say a woman who left a toddler alone on a stranger's doorstep could face charges of felony child endangerment.

>>

SPRING, Texas - Authorities in Texas say a woman who left a toddler alone on a stranger's doorstep could face charges of felony child endangerment.

>>

A vigil is scheduled for Eddie Daniels, a 15-year-old shot and killed in downtown Spokane on Wednesday. The memorial will be at 115 E. Pacific Avenue in Spokane. It's open to the public and free to attend. Donations will be collected for Daniel's family to help with funeral costs. "All donations are going to the family, to mom, to help for any need acquired through this tragedy," Chris Hart, an organizer, said. The vigil is also organized by Jeff Ross, the City Life..

>>

A vigil is scheduled for Eddie Daniels, a 15-year-old shot and killed in downtown Spokane on Wednesday. The memorial will be at 115 E. Pacific Avenue in Spokane. It's open to the public and free to attend. Donations will be collected for Daniel's family to help with funeral costs. "All donations are going to the family, to mom, to help for any need acquired through this tragedy," Chris Hart, an organizer, said. The vigil is also organized by Jeff Ross, the City Life..

>>

SPOKANE, Wash. - The man suspected of shooting a 15-year-old boy in downtown Spokane made his first appearance in court Thursday. 27-year-old Joel C. Taitch's bond was set at $200,000 during a hearing in Spokane. Newly released court documents are giving a better idea of what exactly led up to the shooting at Washington and Main.

>>

SPOKANE, Wash. - The man suspected of shooting a 15-year-old boy in downtown Spokane made his first appearance in court Thursday. 27-year-old Joel C. Taitch's bond was set at $200,000 during a hearing in Spokane. Newly released court documents are giving a better idea of what exactly led up to the shooting at Washington and Main.

>>
Top Stories from KHQ

Home

More>>

LIBERTY LAKE, Wash. - Liberty Lake Police are searching for a suspect in a fatal hit and run crash that happened Thursday morning and are asking the public for help. At around 8:15 a.m., Liberty Lake Police and Spokane Valley Fire Department responded to Country Vista Drive and East Mission Avenue for a reported hit and run crash involving a pedestrian.

>>

LIBERTY LAKE, Wash. - Liberty Lake Police are searching for a suspect in a fatal hit and run crash that happened Thursday morning and are asking the public for help. At around 8:15 a.m., Liberty Lake Police and Spokane Valley Fire Department responded to Country Vista Drive and East Mission Avenue for a reported hit and run crash involving a pedestrian.

>>

DES MOINES, Iowa - The Mega Millions jackpot has soared to an estimated $1 billion, as the second-largest lottery prize in U.S. lottery history gets even bigger. Lottery officials increased the grand prize just hours ahead of the Friday night drawing. The prize climbed from $970 million. Although the jackpot keeps increasing , the odds of winning remain stuck at a miserable one in 302.5 million.

>>

DES MOINES, Iowa - The Mega Millions jackpot has soared to an estimated $1 billion, as the second-largest lottery prize in U.S. lottery history gets even bigger. Lottery officials increased the grand prize just hours ahead of the Friday night drawing. The prize climbed from $970 million. Although the jackpot keeps increasing , the odds of winning remain stuck at a miserable one in 302.5 million.

>>

COEUR D'ALENE - Coeur d'Alene Police say the post from social media referring to a school shooting on October 19 at "CHS" is not credible and originally came from the east coast. A spokesperson for the district said that the threat was written on a napkin and shared on Snapchat with the message: "CHS school shooting 10-19-18. Be ready."

>>

COEUR D'ALENE - Coeur d'Alene Police say the post from social media referring to a school shooting on October 19 at "CHS" is not credible and originally came from the east coast. A spokesperson for the district said that the threat was written on a napkin and shared on Snapchat with the message: "CHS school shooting 10-19-18. Be ready."

>>

SPOKANE, Wash. - After struggling with medical issues recently, retired Spokane County Sheriff's Office K9 Laslo passed away early Friday morning. "It is with the most heavy heart that I tell you K9 Laslo passed away this morning at 0115hrs," a post on Laslo's Facebook page said Friday morning. "There will be a piece of my heart always missing. To the best partner I ever had, R.I.P."

>>

SPOKANE, Wash. - After struggling with medical issues recently, retired Spokane County Sheriff's Office K9 Laslo passed away early Friday morning. "It is with the most heavy heart that I tell you K9 Laslo passed away this morning at 0115hrs," a post on Laslo's Facebook page said Friday morning. "There will be a piece of my heart always missing. To the best partner I ever had, R.I.P."

>>

ATHENS, Ga. - An Alabama woman says a man broke into her house and made himself breakfast, took a bath, and washed his clothes. Mary Royster tells WAAY-TV she came home Tuesday and found a strange man who wouldn't leave -- he told her he was waiting for his clothes to dry.

>>

ATHENS, Ga. - An Alabama woman says a man broke into her house and made himself breakfast, took a bath, and washed his clothes. Mary Royster tells WAAY-TV she came home Tuesday and found a strange man who wouldn't leave -- he told her he was waiting for his clothes to dry. Thirty-one-year-old Tyler Love is now back at the Limestone County jail on a charge of burglary. He had been released just last week after serving time for another burglary.

>>

A vigil is scheduled for Eddie Daniels, a 15-year-old shot and killed in downtown Spokane on Wednesday. The memorial will be at 115 E. Pacific Avenue in Spokane. It's open to the public and free to attend. Donations will be collected for Daniel's family to help with funeral costs. "All donations are going to the family, to mom, to help for any need acquired through this tragedy," Chris Hart, an organizer, said. The vigil is also organized by Jeff Ross, the City Life..

>>

A vigil is scheduled for Eddie Daniels, a 15-year-old shot and killed in downtown Spokane on Wednesday. The memorial will be at 115 E. Pacific Avenue in Spokane. It's open to the public and free to attend. Donations will be collected for Daniel's family to help with funeral costs. "All donations are going to the family, to mom, to help for any need acquired through this tragedy," Chris Hart, an organizer, said. The vigil is also organized by Jeff Ross, the City Life..

>>

Here are the extended versions of the KHQ Local News 11 at 11 Mad Minute stories from Thursday, October 18th.

>>

Here are the extended versions of the KHQ Local News 11 at 11 Mad Minute stories from Thursday, October 18th.

>>

MISSOULA, Mont. (AP) - President Donald Trump is defending Republican congressman Greg Gianforte, who pleaded guilty to assaulting a reporter who asked him a question last year. At a campaign rally in Montana on Thursday, Trump said, "Any guy that can do a body slam - he's my kind of guy."

>>

MISSOULA, Mont. (AP) - President Donald Trump is defending Republican congressman Greg Gianforte, who pleaded guilty to assaulting a reporter who asked him a question last year. At a campaign rally in Montana on Thursday, Trump said, "Any guy that can do a body slam - he's my kind of guy."

>>

COEUR D'ALENE, Idaho - Coeur d'Alene Police are investigating a reported school shooting threat at Coeur d'Alene High School. A spokesperson for the district said that the threat was written on a napkin and shared on Snapchat. It says: "CHS school shooting 10-19-18. Be ready." Police tell us that while they are still investigating whether the threat is credible, they do not believe the CHS that the note mentions is referring to Coeur d'Alene High School.

>>

COEUR D'ALENE, Idaho - Coeur d'Alene Police are investigating a reported school shooting threat at Coeur d'Alene High School. A spokesperson for the district said that the threat was written on a napkin and shared on Snapchat. It says: "CHS school shooting 10-19-18. Be ready." Police tell us that while they are still investigating whether the threat is credible, they do not believe the CHS that the note mentions is referring to Coeur d'Alene High School.

>>

A New Orleans-area man has admitted keeping an autistic relative captive in a tent, a shed and a cage installed for animals. Jody Lambert of Amite also admitted shoving the woman to the ground, regularly insulting and threatening her, and knowing about other physical and emotional abuse. As part of a plea agreement, Lambert pleaded guilty Thursday to one count of civil rights conspiracy.

>>

A New Orleans-area man has admitted keeping an autistic relative captive in a tent, a shed and a cage installed for animals. Jody Lambert of Amite also admitted shoving the woman to the ground, regularly insulting and threatening her, and knowing about other physical and emotional abuse. As part of a plea agreement, Lambert pleaded guilty Thursday to one count of civil rights conspiracy.

>>