Special Message from AAA Heating and Air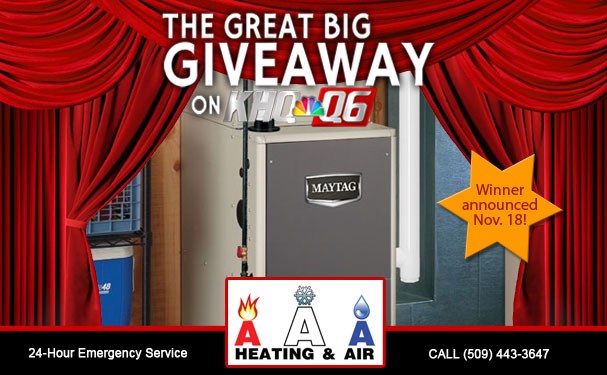 Thank you for participating in our Great Big Giveaway with KHQ!
AAA Heating and Air
would like to thank you for entering our
Great Big Giveaway
with KHQ. If you did not win, we still want to make sure you and your family are warm for the holidays. We have service openings available right now, as well as urgent assistance and new furnace installation appointments.
Please call us right now at 509-443-3647 or visit our website at www.aaahvac.org