UPDATE: Escaped inmate's girlfriend arrested
Posted:
Updated: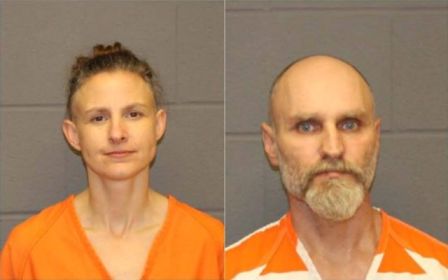 Sheriff's Deputies believe escaped inmate Roy Bieluch is with his girlfriend Rachel Johnson, who was released from jail a few months ago.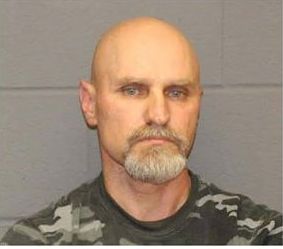 Sheriff's Deputies are searching for 48-year-old Roy Bieluch after he escaped the Shoshone Co. Jail Tuesday night.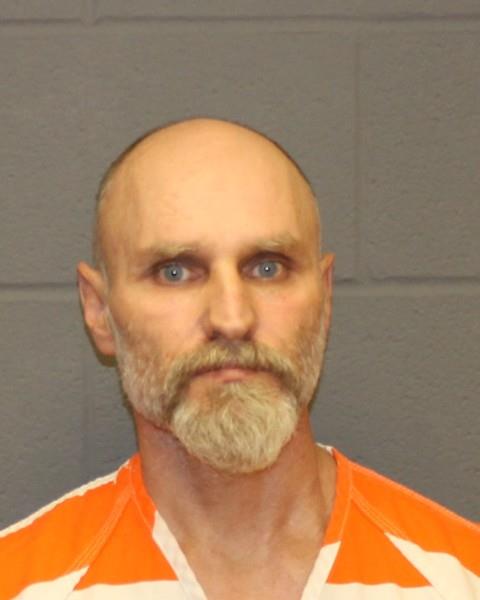 Deputies say Bieluch may be armed and dangerous after escaping Shoshone Co. Jail.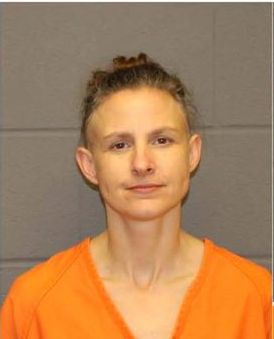 Deputies believe Rachel Johnson is with Roy Bieluch.
Most Popular Stories

Most Popular Stories

More>>

COEUR D'ALENE, Idaho - Coeur d'Alene Police are investigating a reported school shooting threat at Coeur d'Alene High School. A spokesperson for the district said that the threat was written on a napkin and shared on Snapchat. It says: "CHS school shooting 10-19-18. Be ready." Police tell us that while they are still investigating whether the threat is credible, they do not believe the CHS that the note mentions is referring to Coeur d'Alene High School.

>>

COEUR D'ALENE, Idaho - Coeur d'Alene Police are investigating a reported school shooting threat at Coeur d'Alene High School. A spokesperson for the district said that the threat was written on a napkin and shared on Snapchat. It says: "CHS school shooting 10-19-18. Be ready." Police tell us that while they are still investigating whether the threat is credible, they do not believe the CHS that the note mentions is referring to Coeur d'Alene High School.

>>

Ramsey Elementary and Coeur d' Alene Police station have been evacuated after an explosive device was brought to the station for disposal. Police have called in a bomb squad to dispose of the device and evacuated the buildings as a precaution. Coeur d' Alene School District released the following statement regarding the situation:

>>

Ramsey Elementary and Coeur d' Alene Police station have been evacuated after an explosive device was brought to the station for disposal. Police have called in a bomb squad to dispose of the device and evacuated the buildings as a precaution. Coeur d' Alene School District released the following statement regarding the situation:

>>

SPOKANE, Wash. - After struggling with medical issues recently, retired Spokane County Sheriff's Office K9 Laslo passed away early Friday morning. "It is with the most heavy heart that I tell you K9 Laslo passed away this morning at 0115hrs," a post on Laslo's Facebook page said Friday morning. "There will be a piece of my heart always missing. To the best partner I ever had, R.I.P."

>>

SPOKANE, Wash. - After struggling with medical issues recently, retired Spokane County Sheriff's Office K9 Laslo passed away early Friday morning. "It is with the most heavy heart that I tell you K9 Laslo passed away this morning at 0115hrs," a post on Laslo's Facebook page said Friday morning. "There will be a piece of my heart always missing. To the best partner I ever had, R.I.P."

>>

LIBERTY LAKE, Wash. - Liberty Lake Police are searching for a suspect in a fatal hit and run crash that happened Thursday morning and are asking the public for help. At around 8:15 a.m., Liberty Lake Police and Spokane Valley Fire Department responded to Country Vista Drive and East Mission Avenue for a reported hit and run crash involving a pedestrian.

>>

LIBERTY LAKE, Wash. - Liberty Lake Police are searching for a suspect in a fatal hit and run crash that happened Thursday morning and are asking the public for help. At around 8:15 a.m., Liberty Lake Police and Spokane Valley Fire Department responded to Country Vista Drive and East Mission Avenue for a reported hit and run crash involving a pedestrian.

>>

ELLENSBURG, Wash. (AP) - Two Central Washington University students have died in what police say was an accidental shooting followed by a suicide. Ellensburg Police spokesman Capt. Dan Hansberry said Friday that officers responded at about 8:50 p.m. Thursday to a report of two gunshot victims at a house in Ellensburg.

>>

ELLENSBURG, Wash. (AP) - Two Central Washington University students have died in what police say was an accidental shooting followed by a suicide. Ellensburg Police spokesman Capt. Dan Hansberry said Friday that officers responded at about 8:50 p.m. Thursday to a report of two gunshot victims at a house in Ellensburg.

>>

SPRING, Texas - Authorities in Texas say a woman who left a toddler alone on a stranger's doorstep could face charges of felony child endangerment.

>>

SPRING, Texas - Authorities in Texas say a woman who left a toddler alone on a stranger's doorstep could face charges of felony child endangerment.

>>