Missing Coeur d'Alene woman found safe; Two others remain missing in Inland Northwest
Posted:
Updated: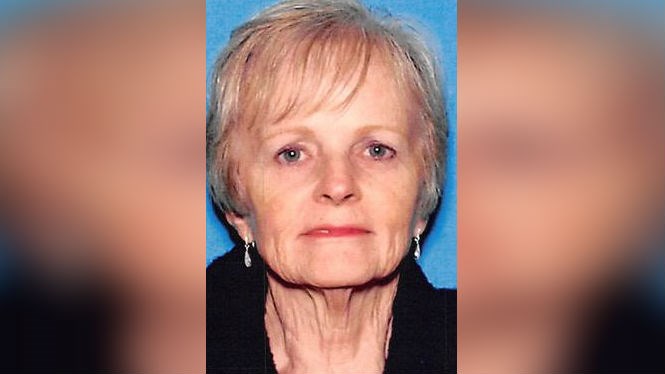 The Coeur d'Alene Police Department confirmed Wednesday they'd found 73-year-old Shirley Schmale.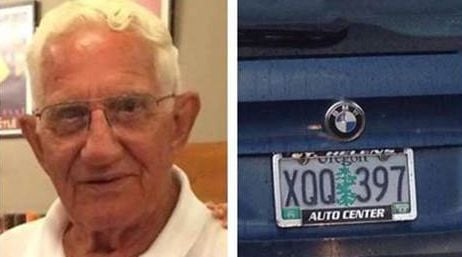 88-year-old Ben Gano. If anyone has information on this case, we would like them to call the Colville City Police Department at 509-684-2525.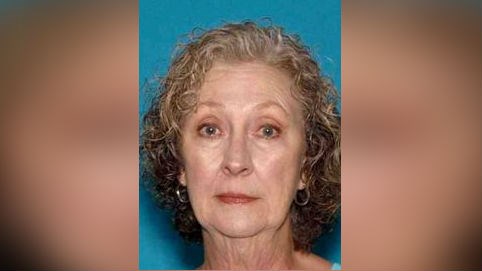 Jacquelyn Grider was last seen in Benewah County. The search for her was called off by the Benewah County Sheriff's office last week. She is believed to have dementia.
Most Popular Stories

Most Popular Stories

More>>

SPOKANE, Wash. - The State Department of Vocational Rehabilitation (DVR) is a life-changing resource for hundreds of disabled people in Spokane. Finding them jobs, counseling and places to live. A big part of the agency's mission is at a standstill after DVR cut ties with one of it's major contractors without warning. For twenty-seven years, Compass has been a one-stop shop for launching disabled and disadvantaged residents on a path to a better, independent life.

>>

SPOKANE, Wash. - The State Department of Vocational Rehabilitation (DVR) is a life-changing resource for hundreds of disabled people in Spokane. Finding them jobs, counseling and places to live. A big part of the agency's mission is at a standstill after DVR cut ties with one of it's major contractors without warning. For twenty-seven years, Compass has been a one-stop shop for launching disabled and disadvantaged residents on a path to a better, independent life.

>>

COEUR D'ALENE, Idaho - Surveillance video obtained by KHQ from the McDonald's in Spokane Valley shows an alleged thief who Krystalynn Tekancic says broke into her home while she was moving. "We're pretty sure that the person who broke in my house while I was home and they took my laptop and my phone and a few personal items," Tekancic said.

>>

COEUR D'ALENE, Idaho - Surveillance video obtained by KHQ from the McDonald's in Spokane Valley shows an alleged thief who Krystalynn Tekancic says broke into her home while she was moving. "We're pretty sure that the person who broke in my house while I was home and they took my laptop and my phone and a few personal items," Tekancic said.

>>

SACRAMENTO, Calif. (AP) - Sacramento police have arrested a married 58-year-old man in connection with at least 10 rapes across Northern California between 1991 and 2006. Sacramento police say they arrested Roy Charles Waller of Benicia on Thursday in the NorCal Rapist case. He was arrested at the University of California in Berkeley, where he worked as a safety specialist in the office of environment, health and safety.

>>

SACRAMENTO, Calif. (AP) - Sacramento police have arrested a married 58-year-old man in connection with at least 10 rapes across Northern California between 1991 and 2006. Sacramento police say they arrested Roy Charles Waller of Benicia on Thursday in the NorCal Rapist case. He was arrested at the University of California in Berkeley, where he worked as a safety specialist in the office of environment, health and safety.

>>

SPOKANE, Wash. (AP) - A new 100-bed psychiatric hospital is coming to Spokane. The Inland Northwest Behavioral Health hospital, which opens to patients in October, will have about 200 employees. The Spokesman-Review says the $33 million facility will be split into four units, each with 25 beds for inpatient services. One unit will be reserved for adolescent patients between the ages of 13 and 17.

>>

SPOKANE, Wash. (AP) - A new 100-bed psychiatric hospital is coming to Spokane. The Inland Northwest Behavioral Health hospital, which opens to patients in October, will have about 200 employees. The Spokesman-Review says the $33 million facility will be split into four units, each with 25 beds for inpatient services. One unit will be reserved for adolescent patients between the ages of 13 and 17.

>>

SPOKANE, Wash. - Update: Detectives have identified the woman found in the Spokane River September 15 just hours after releasing a rending of what she may have looked like. Detectives continue to work to determine what occurred prior to her death.

>>

SPOKANE, Wash. - Update: Detectives have identified the woman found in the Spokane River September 15 just hours after releasing a rending of what she may have looked like. Detectives continue to work to determine what occurred prior to her death.

>>
Top Stories from KHQ

Home

More>>

SPOKANE, Wash. - The State Department of Vocational Rehabilitation (DVR) is a life-changing resource for hundreds of disabled people in Spokane. Finding them jobs, counseling and places to live. A big part of the agency's mission is at a standstill after DVR cut ties with one of it's major contractors without warning. For twenty-seven years, Compass has been a one-stop shop for launching disabled and disadvantaged residents on a path to a better, independent life.

>>

SPOKANE, Wash. - The State Department of Vocational Rehabilitation (DVR) is a life-changing resource for hundreds of disabled people in Spokane. Finding them jobs, counseling and places to live. A big part of the agency's mission is at a standstill after DVR cut ties with one of it's major contractors without warning. For twenty-seven years, Compass has been a one-stop shop for launching disabled and disadvantaged residents on a path to a better, independent life.

>>

SACRAMENTO, Calif. (AP) - Sacramento police have arrested a married 58-year-old man in connection with at least 10 rapes across Northern California between 1991 and 2006. Sacramento police say they arrested Roy Charles Waller of Benicia on Thursday in the NorCal Rapist case. He was arrested at the University of California in Berkeley, where he worked as a safety specialist in the office of environment, health and safety.

>>

SACRAMENTO, Calif. (AP) - Sacramento police have arrested a married 58-year-old man in connection with at least 10 rapes across Northern California between 1991 and 2006. Sacramento police say they arrested Roy Charles Waller of Benicia on Thursday in the NorCal Rapist case. He was arrested at the University of California in Berkeley, where he worked as a safety specialist in the office of environment, health and safety.

>>

WASHINGTON (AP) - The Senate Judiciary Committee is giving Christine Blasey Ford more time to decide on the terms for her to testify about allegations that Supreme Court nominee Brett Kavanaugh sexually assaulted her at a party when they were teens. That's according to a late-night tweet from Chairman Chuck Grassley of Iowa. Grassley said he "just granted another extension" to Ford.

>>

WASHINGTON (AP) - The Senate Judiciary Committee is giving Christine Blasey Ford more time to decide on the terms for her to testify about allegations that Supreme Court nominee Brett Kavanaugh sexually assaulted her at a party when they were teens. That's according to a late-night tweet from Chairman Chuck Grassley of Iowa. Grassley said he "just granted another extension" to Ford.

>>

MISSOULA, Mont. (AP) - A Missoula man who attacked a Special Olympics athlete with a baseball bat, causing a severe head injury, has been sentenced to 20 years in prison with eight years suspended. KTMF-TV reports Paul Ekstedt was sentenced Friday for the June 14 attack on Gary Fuller.

>>

MISSOULA, Mont. (AP) - A Missoula man who attacked a Special Olympics athlete with a baseball bat, causing a severe head injury, has been sentenced to 20 years in prison with eight years suspended. KTMF-TV reports Paul Ekstedt was sentenced Friday for the June 14 attack on Gary Fuller.

>>

COEUR D'ALENE, Idaho - Surveillance video obtained by KHQ from the McDonald's in Spokane Valley shows an alleged thief who Krystalynn Tekancic says broke into her home while she was moving. "We're pretty sure that the person who broke in my house while I was home and they took my laptop and my phone and a few personal items," Tekancic said.

>>

COEUR D'ALENE, Idaho - Surveillance video obtained by KHQ from the McDonald's in Spokane Valley shows an alleged thief who Krystalynn Tekancic says broke into her home while she was moving. "We're pretty sure that the person who broke in my house while I was home and they took my laptop and my phone and a few personal items," Tekancic said.

>>

HAYDEN, Idaho - It's already been a busy few weeks for staff at the Panhandle Health District. Doctors say in the last two weeks, over 100 people have come to get their flu shots, and that's just at the Hayden office. This comes after one of the worst flu seasons in recent memory. According to the Panhandle Health District, 37 people died from the flu last year in north Idaho alone, which makes it the deadliest flu season in a decade.

>>

HAYDEN, Idaho - It's already been a busy few weeks for staff at the Panhandle Health District. Doctors say in the last two weeks, over 100 people have come to get their flu shots, and that's just at the Hayden office. This comes after one of the worst flu seasons in recent memory. According to the Panhandle Health District, 37 people died from the flu last year in north Idaho alone, which makes it the deadliest flu season in a decade.

>>

SPOKANE, Wash. - All a little Spokane boy wanted was to sit on a motorcycle, a huge bonus if it was one belonging to law enforcement. The boy has overcome some unimaginable hardships in recent months after he was diagnosed with Transverse Myelitis. The disease left him temporarily paralyzed. His family says during the darkest days, talking about motorcycles kept his spirits high.

>>

SPOKANE, Wash. - All a little Spokane boy wanted was to sit on a motorcycle, a huge bonus if it was one belonging to law enforcement. The boy has overcome some unimaginable hardships in recent months after he was diagnosed with Transverse Myelitis. The disease left him temporarily paralyzed. His family says during the darkest days, talking about motorcycles kept his spirits high.

>>

SEATTLE (AP) - Authorities say the Highway 520 floating bridge has reopened between Seattle and the eastern suburbs after a possibly armed person in a pickup truck was taken into custody. The Washington State Department of Transportation said on Twitter at about 5 p.m. that the bridge was closed to all traffic because of police activity.

>>

SEATTLE (AP) - Authorities say the Highway 520 floating bridge has reopened between Seattle and the eastern suburbs after a possibly armed person in a pickup truck was taken into custody. The Washington State Department of Transportation said on Twitter at about 5 p.m. that the bridge was closed to all traffic because of police activity.

>>

(AP) - Authorities say the death toll has now risen to 43 dead in the aftermath of former Hurricane Florence. A statement released by North Carolina Gov. Roy Cooper's office said Friday evening that there are now 32 confirmed dead in that state. The statement says a 46-year-old man in Brunswick County died when a tree he was cutting feel on him.

>>

(AP) - Authorities say the death toll has now risen to 43 dead in the aftermath of former Hurricane Florence. A statement released by North Carolina Gov. Roy Cooper's office said Friday evening that there are now 32 confirmed dead in that state. The statement says a 46-year-old man in Brunswick County died when a tree he was cutting feel on him.

>>

OLYMPIA, Wash. (AP) - A former Idaho high school student of embattled Washington lawmaker Rep. Matt Manweller says she had a sexual relationship with him in the 1990s, when she was 17 and he was 27. Under Idaho state law at the time, sex between an adult male and a female younger than 18 constituted statutory rape.

>>

OLYMPIA, Wash. (AP) - A former Idaho high school student of embattled Washington lawmaker Rep. Matt Manweller says she had a sexual relationship with him in the 1990s, when she was 17 and he was 27. Under Idaho state law at the time, sex between an adult male and a female younger than 18 constituted statutory rape.

>>