Police searching for man who shot at, carjacked employee at Cheney pot shop
Posted:
Updated: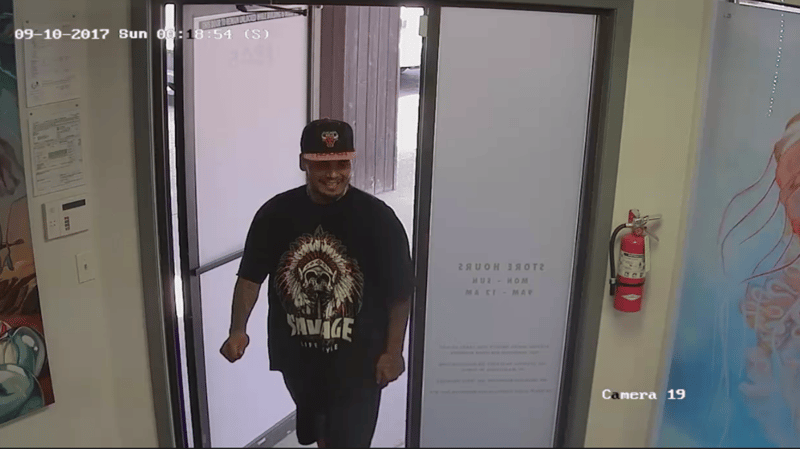 Surveillance photo shows carjacking suspect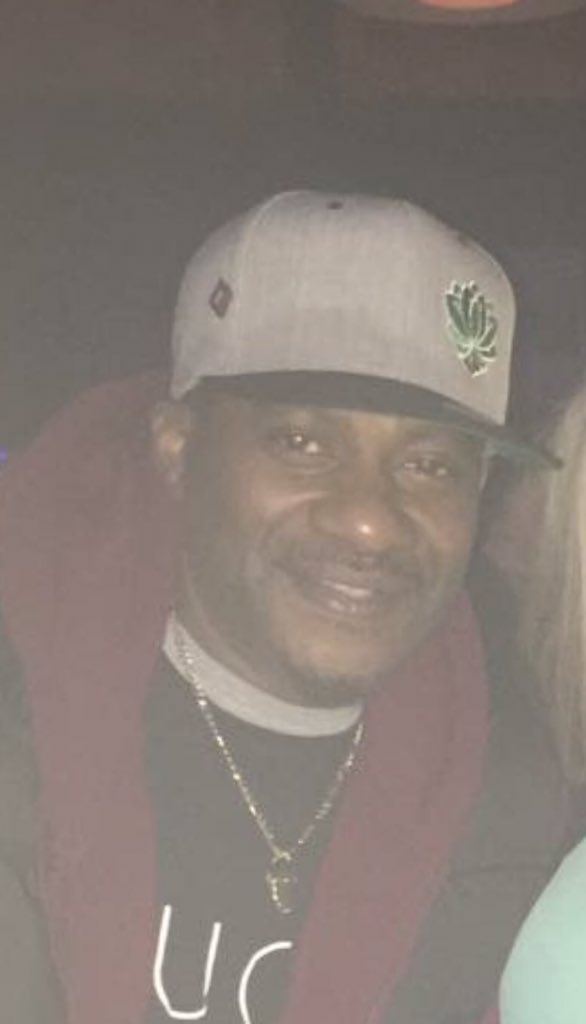 This is a picture of the Lucid shop employee who was kidnapped, Cameron Smith.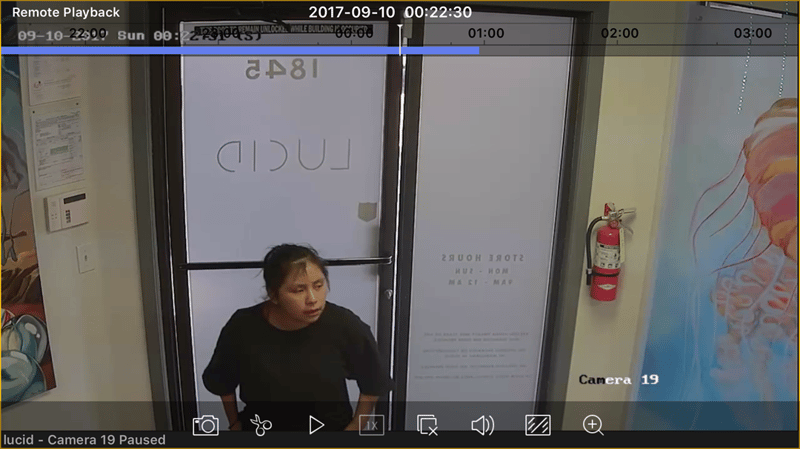 Violetta Culps is currently wanted for involvement in this incident.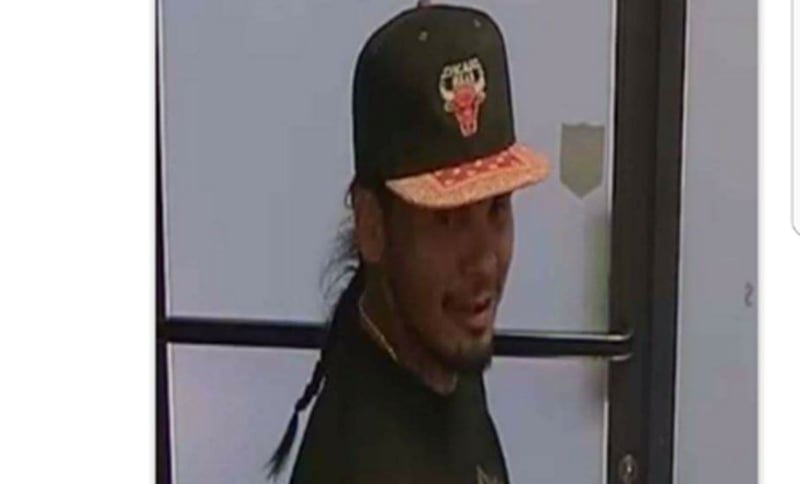 Police are looking for this man who they saw shot at an employee who was sitting in his car outside the Lucid pot shop in Cheney. He then stole the car while the employee was still inside. The employee hasn't been seen since.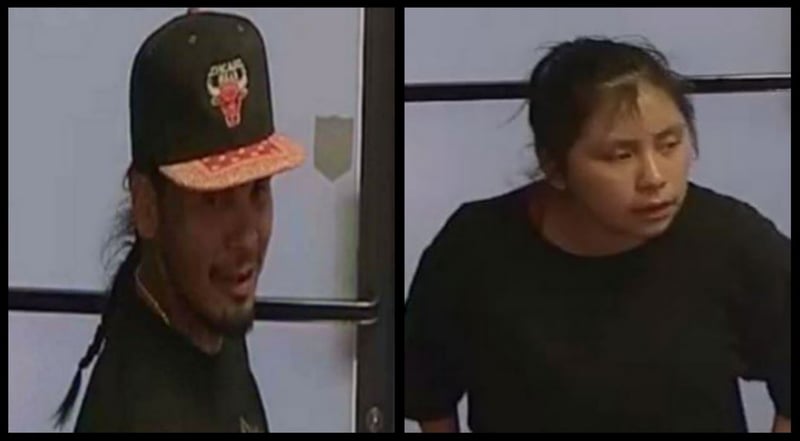 Also on KHQ.com

More>>

Wake up with KHQ and The Wake Up Show -- everyday from 7 to 9 a.m.

>>

Wake up with KHQ and The Wake Up Show -- everyday from 7 to 9 a.m.

>>
Most Popular Stories

Most Popular Stories

More>>

KHQ.COM - Toy Story 4 is coming! Disney-Pixar released the first trailer for the long-awaited sequel on Monday. The new installment in the franchise was confirmed three years ago and last April it was confirmed the release would happen in the summer of 2019.

>>

KHQ.COM - Toy Story 4 is coming! Disney-Pixar released the first trailer for the long-awaited sequel on Monday. The new installment in the franchise was confirmed three years ago and last April it was confirmed the release would happen in the summer of 2019.

>>

After several months of investigation, detectives arrested two Clarkston residents in connection with methamphetamine trafficking as well as a third person for resisting arrest.

>>

After several months of investigation, detectives arrested two Clarkston residents in connection with methamphetamine trafficking as well as a third person for resisting arrest.

>>

A home was significantly damaged after a fire Saturday night. The Spokane Fire Department responded to the fire on the corner of N Cincinnati St. and E Carlisle Ave. Crews worked to make sure all occupants had been evacuated from the building before attempting to extinguish the fire at the front of the home.

>>

A home was significantly damaged after a fire Saturday night. The Spokane Fire Department responded to the fire on the corner of N Cincinnati St. and E Carlisle Ave. Crews worked to make sure all occupants had been evacuated from the building before attempting to extinguish the fire at the front of the home.

>>

The mother of a 10-year-old Arizona girl who escaped a possible kidnapping, speaks out about what she says saved her daughter's life. Brenda James said her daughter had been playing at a park and started to make the short walk home when a white SUV pulled up alongside her.

>>

The mother of a 10-year-old Arizona girl who escaped a possible kidnapping, speaks out about what she says saved her daughter's life. Brenda James said her daughter had been playing at a park and started to make the short walk home when a white SUV pulled up alongside her.

>>

LOS ANGELES - Some of the thousands of people forced from several communities by the huge Southern California wildfire are being allowed to return to their homes. Authorities have also reopened U.S. 101. It's a major freeway artery through the fire zone in western Los Angeles County and southeastern Ventura County.

>>

LOS ANGELES - Some of the thousands of people forced from several communities by the huge Southern California wildfire are being allowed to return to their homes. Authorities have also reopened U.S. 101. It's a major freeway artery through the fire zone in western Los Angeles County and southeastern Ventura County.

>>

It's a wall that costs no tax dollars, has a near-perfect approval rating with voters, and is actually already built… but that doesn't mean it's complete. The town of Fairfield has less than 700 residents, spurring several locals to call it "small town America." But there's nothing small about how it celebrated Veterans Day: adding 30 new plaques/veterans to the town's "Military Wall of Honor." "As long as ...

>>

It's a wall that costs no tax dollars, has a near-perfect approval rating with voters, and is actually already built… but that doesn't mean it's complete. The town of Fairfield has less than 700 residents, spurring several locals to call it "small town America." But there's nothing small about how it celebrated Veterans Day: adding 30 new plaques/veterans to the town's "Military Wall of Honor." "As long as ...

>>
Top Stories from KHQ

Home

More>>

SPOKANE COUNTY, Wash. - Spokane County deputies were able to track down and arrest the suspect in an occupied home burglary early Sunday morning. A woman called 911 at around 5:00 am to report that she could hear footsteps and loud banging inside her home near Spokane Falls Community College. The woman locked herself in her bedroom and stayed on the phone with dispatch to provide updates.

>>

SPOKANE COUNTY, Wash. - Spokane County deputies were able to track down and arrest the suspect in an occupied home burglary early Sunday morning. A woman called 911 at around 5:00 am to report that she could hear footsteps and loud banging inside her home near Spokane Falls Community College. The woman locked herself in her bedroom and stayed on the phone with dispatch to provide updates.

>>

LEWISTON, Idaho - Authorities say a north-central Idaho man died while hunting Sunday morning after accidentally shooting himself. The Nez Perce County Sheriff's Office says 25-year-old Ryan S. Rigney of Lewiston was hunting near Soldiers Meadow Lake when he accidentally discharged his gun.

>>

LEWISTON, Idaho - Authorities say a north-central Idaho man died while hunting Sunday morning after accidentally shooting himself. The Nez Perce County Sheriff's Office says 25-year-old Ryan S. Rigney of Lewiston was hunting near Soldiers Meadow Lake when he accidentally discharged his gun. The Lewiston Tribune reports emergency medical crews were sent to the rural location about 7:42 a.m. but lifesaving measures were unsuccessful and Rigney died at the scene.

>>

LOS ANGELES - Comic book genius Stan Lee, the architect of the contemporary comic book, has died. He was 95. The creative dynamo who revolutionized the comics by introducing human frailties in superheroes such as Spider-Man, The Fantastic Four and The Incredible Hulk, was declared dead Monday at Cedars-Sinai Medical Center in Los Angeles, according to Kirk Schenck, an attorney for Lee's daughter, J.C. Lee.

>>

LOS ANGELES - Comic book genius Stan Lee, the architect of the contemporary comic book, has died. He was 95. The creative dynamo who revolutionized the comics by introducing human frailties in superheroes such as Spider-Man, The Fantastic Four and The Incredible Hulk, was declared dead Monday at Cedars-Sinai Medical Center in Los Angeles, according to Kirk Schenck, an attorney for Lee's daughter, J.C. Lee.

>>

SPOKANE, Wash. - It was one horrible crime, but two very different beliefs of how it went down. Police suspect the victim, 13-year-old Russell Evans, was run over by a hit and run driver. His body was found in the middle of the road. Some believe it was an accident and the driver fled the scene. Others say this was something much more sinister. "He was just a kid, he didn't deserve to die in the street," said Russell's cousin Chris Rosenau.

>>

SPOKANE, Wash. - It was one horrible crime, but two very different beliefs of how it went down. Police suspect the victim, 13-year-old Russell Evans, was run over by a hit and run driver. His body was found in the middle of the road. Some believe it was an accident and the driver fled the scene. Others say this was something much more sinister. "He was just a kid, he didn't deserve to die in the street," said Russell's cousin Chris Rosenau.

>>

KHQ.COM - Toy Story 4 is coming! Disney-Pixar released the first trailer for the long-awaited sequel on Monday. The new installment in the franchise was confirmed three years ago and last April it was confirmed the release would happen in the summer of 2019.

>>

KHQ.COM - Toy Story 4 is coming! Disney-Pixar released the first trailer for the long-awaited sequel on Monday. The new installment in the franchise was confirmed three years ago and last April it was confirmed the release would happen in the summer of 2019.

>>

LOS ANGELES - Some of the thousands of people forced from several communities by the huge Southern California wildfire are being allowed to return to their homes. Authorities have also reopened U.S. 101. It's a major freeway artery through the fire zone in western Los Angeles County and southeastern Ventura County.

>>

LOS ANGELES - Some of the thousands of people forced from several communities by the huge Southern California wildfire are being allowed to return to their homes. Authorities have also reopened U.S. 101. It's a major freeway artery through the fire zone in western Los Angeles County and southeastern Ventura County.

>>

It's a wall that costs no tax dollars, has a near-perfect approval rating with voters, and is actually already built… but that doesn't mean it's complete. The town of Fairfield has less than 700 residents, spurring several locals to call it "small town America." But there's nothing small about how it celebrated Veterans Day: adding 30 new plaques/veterans to the town's "Military Wall of Honor." "As long as ...

>>

It's a wall that costs no tax dollars, has a near-perfect approval rating with voters, and is actually already built… but that doesn't mean it's complete. The town of Fairfield has less than 700 residents, spurring several locals to call it "small town America." But there's nothing small about how it celebrated Veterans Day: adding 30 new plaques/veterans to the town's "Military Wall of Honor." "As long as ...

>>

After several months of investigation, detectives arrested two Clarkston residents in connection with methamphetamine trafficking as well as a third person for resisting arrest.

>>

After several months of investigation, detectives arrested two Clarkston residents in connection with methamphetamine trafficking as well as a third person for resisting arrest.

>>

Police have made their first arrest in the cases of strawberry sabotage in Australia, in which sewing needles were found in fruit sold in six states. Police in Queensland state say they've arrested 50-year-old My Ut Trinh and charged her with seven counts of goods contamination.

>>

Police have made their first arrest in the cases of strawberry sabotage in Australia, in which sewing needles were found in fruit sold in six states. Police in Queensland state say they've arrested 50-year-old My Ut Trinh and charged her with seven counts of goods contamination.

>>

A second high school coach of the gunman who killed 12 people at a Southern California bar recalled him as volatile and intimidating. Evie Cluke coached Ian David Long on Newbury Park High School's track team in 2007 and 2008.

>>

A second high school coach of the gunman who killed 12 people at a Southern California bar recalled him as volatile and intimidating. Evie Cluke coached Ian David Long on Newbury Park High School's track team in 2007 and 2008.

>>