KHQ's Hometown Harvest Food Drive 2017
Posted:
Updated:
Friday, December 1st is our Hometown Harvest Food Drive benefiting Northwest Harvest.
Each year we hold our Hometown Harvest Food Drive. We see your generosity each and every year and the hundreds of thousands of pounds of food you donate, stretches into meals for your neighbors, friends, and family that otherwise wouldn't have a meal at all
We have five locations where you can help this Friday:
South Hill Safeway
Shadle Park Safeway
Spokane Valley Albertsons
Coeur d'Alene Albertsons
Our anchors, reporters, and crews will be at each location all day from 6:00 a.m. to 6:30 p.m. collecting your donations. While you're out there, make sure you let us know by posting to social media using the hashtag #KHQHH.


Look for updates throughout the day on our Facebook, Twitter, Instagram and Snapchat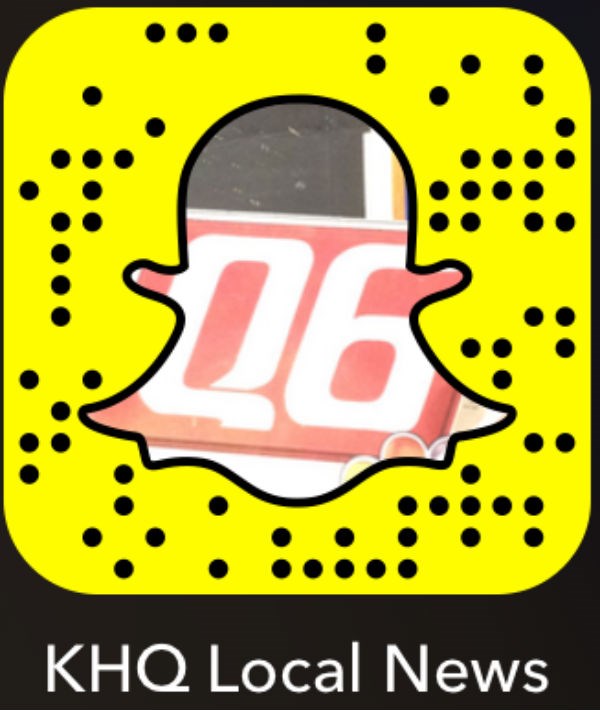 pages.
Items we will be looking for include:
Baby food
Infant formula
Canned soup
Canned stews
Canned fruit
Canned meats
Canned vegetables
Brown rice
Cereal
Chili
Macaroni and cheese
Pasta
Peanut butter
Pork and beans
We had a great drive last year thanks to you and are looking forward to an even better one this year!
Most Popular Stories

Most Popular Stories

More>>

A Florida history teacher says she was fired for refusing to give half-credit to students who didn't turn in their assignments. Diane Tirado says her school along Florida's Treasure Coast had a "no zero" policy, requiring teachers to give students no less than a 50-percent grade on assignments.

>>

A Florida history teacher says she was fired for refusing to give half-credit to students who didn't turn in their assignments. Diane Tirado says her school along Florida's Treasure Coast had a "no zero" policy, requiring teachers to give students no less than a 50-percent grade on assignments.

>>

SPOKANE, Wash. - A problem within a solution – it's a phrase so oxymoronic that it almost doesn't make sense, but it's crystal clear for a specific group of students at Lewis and Clark High School.

>>

SPOKANE, Wash. - A problem within a solution – it's a phrase so oxymoronic that it almost doesn't make sense, but it's crystal clear for a specific group of students at Lewis and Clark High School.

>>

SANDPOINT, Idaho. First - it was a robocall, now a threat, targetting a Sandpoint newspaper and one of its writers, has surfaced on YouTube. "Ben Olson is a cancer on wholesome North Idaho," the video states. "And cancers must be burned out." The 56-second video clip shows a picture of Co-owner and Publisher of the Sandpoint Reader, Ben Olson, next to a stack of the newspaper he writes for. The papers are doused in a clear liquid then lit on fire.

>>

SANDPOINT, Idaho. First - it was a robocall, now a threat, targetting a Sandpoint newspaper and one of its writers, has surfaced on YouTube. "Ben Olson is a cancer on wholesome North Idaho," the video states. "And cancers must be burned out." The 56-second video clip shows a picture of Co-owner and Publisher of the Sandpoint Reader, Ben Olson, next to a stack of the newspaper he writes for. The papers are doused in a clear liquid then lit on fire.

>>

COEUR D'ALENE, Idaho - Multiple crews responded to a report of a cougar in a tree in Coeur d'Alene Monday. "I think time is on our side," Coeur d'Alene Police Detective, Jay Wilhelm, said. Indeed, it was. Coeur d'Alene Police, Fire and members of the Idaho Fish and Game cornered the male mountain lion, which was nested up in a tree near Qualfon on Ironwood Drive.

>>

COEUR D'ALENE, Idaho - Multiple crews responded to a report of a cougar in a tree in Coeur d'Alene Monday. "I think time is on our side," Coeur d'Alene Police Detective, Jay Wilhelm, said. Indeed, it was. Coeur d'Alene Police, Fire and members of the Idaho Fish and Game cornered the male mountain lion, which was nested up in a tree near Qualfon on Ironwood Drive.

>>

A Florida man faced up to 27 years in prison for a fatal car crash, but instead he's been sentenced to just 10 days - with one day to be served on each of the next 10 anniversaries of the crash. The Miami Herald reported Tuesday that a judge imposed the unusual sentence on 24-year-old Erick Betancourt, who pleaded guilty to three counts of vehicular homicide.

>>

A Florida man faced up to 27 years in prison for a fatal car crash, but instead he's been sentenced to just 10 days - with one day to be served on each of the next 10 anniversaries of the crash. The Miami Herald reported Tuesday that a judge imposed the unusual sentence on 24-year-old Erick Betancourt, who pleaded guilty to three counts of vehicular homicide.

>>