The Latest: Obama says sitting on sidelines is 'dangerous'
Posted:
Updated: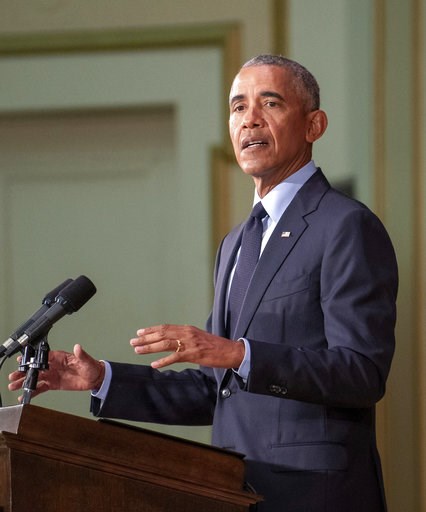 (Stephen Haas/The News-Gazette via AP). Former President Barack Obama speaks to a full crowd in Foellinger Auditorium Friday, Sept. 7, 2018, on the University of Illinois campus in Urbana. Obama will receive a medal for the Paul H. Douglas Award for Et...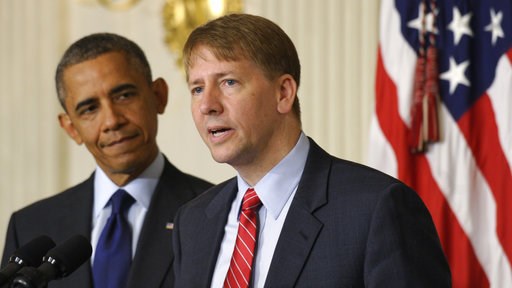 (AP Photo/Susan Walsh, File). FILE - In this July 17, 2013 file photo, President Barack Obama, left, listens as Richard Cordray, right, the new director of the Consumer Financial Protection Bureau, speaks in the State Dining Room of the White House in ...