The Latest: Trump admits concern about Iran and oil prices
Posted:
Updated:
(AP Photo). COMBO - This combination of two pictures shows U.S. President Donald Trump, left, on July 22, 2018, and Iranian President Hassan Rouhani on Feb. 6, 2018. The Trump administration is announcing the reimposition of all U.S. sanctions on Iran...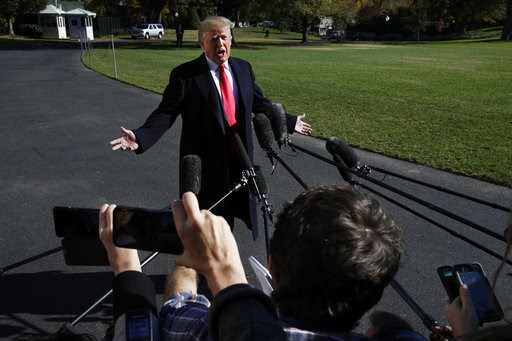 (AP Photo/Jacquelyn Martin). President Donald Trump answers a question from the media as he leaves the White House, Sunday, Nov. 4, 2018, in Washington, en route to rallies in Macon, Ga., and Chattanooga, Tenn.