Massachusetts backs transgender rights; Michigan OKs pot use
Posted:
Updated: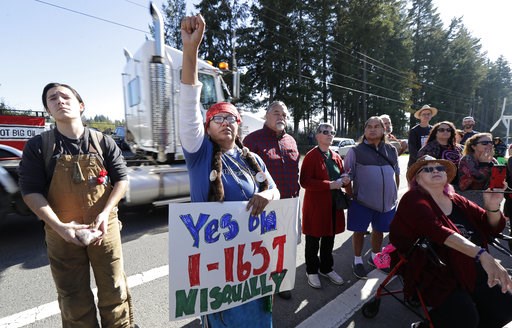 (AP Photo/Ted S. Warren). FILE - In this Wednesday, Oct. 17, 2018 file photo, a supporter of Initiative 1631 holds a sign referencing the Nisqually Indian Tribe during a rally supporting the November ballot measure in Washington state that would charge...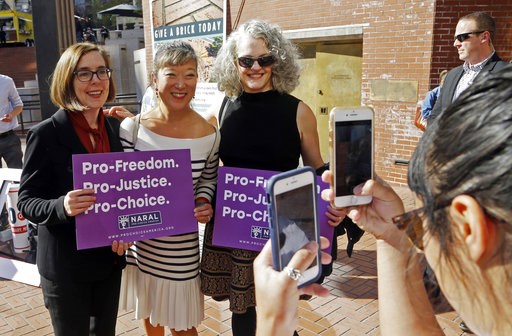 (AP Photo/Don Ryan). FILE - In this Oct. 17, 2018 photo, Gov. Kate Brown, left, poses for photos with supporters after a rally in Portland, Ore. A measure to ban the use of state funds to pay for abortions is on the ballot in Oregon, the state with the...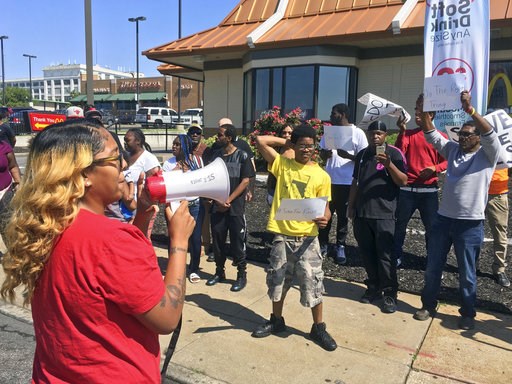 (AP Photo/Jim Salter). FILE - In this Aug. 24, 2017 file photo, Gennice Mackey uses a bullhorn to lead a chant of "Save the Raise!" outside a McDonald's restaurant in St. Louis. Missouri is notable for having three left-leaning proposals on its 2018 ba...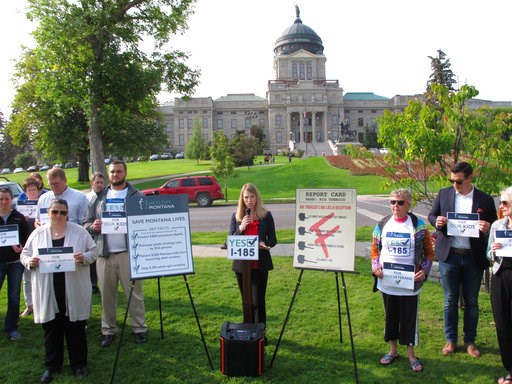 (AP Photo/Matt Volz, File). FILE - In this Aug. 22, 2018 file photo, Amanda Cahill of the American Heart Association speaks to a rally in support of a ballot initiative to raise the state's tobacco taxes in Helena, Mont. A measure to raise tobacco taxe...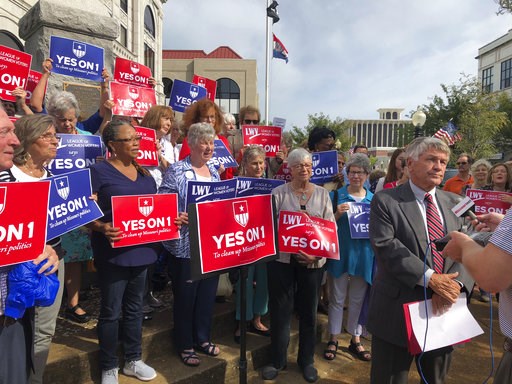 (AP Photo/David A. Lieb, File). FILE - In this Aug. 31, 2018 file photo, supporters of Missouri's redistricting ballot measure hold signs behind former state Sen. Bob Johnson as he serves as their spokesman during a press conference outside the Cole Co...