Arlin Jordin sentenced to eight years
Posted:
Updated: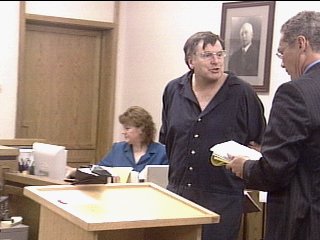 SPOKANE, Wash. - Arlin Jordin, the Spokane businessman convicted of raping a woman will spend at least eight years behind bars.
A judge sentenced Arlin Jordin to 102 months Wednesday morning. His accuser said Jordin took advantage of her after spiking her drink. Throughout the trial, he reportedly claimed the sex was consensual.
In a packed courtroom on Wednesday, three people read letters in defense of Jordin: a former boss, his former girlfriend and his daughter. Jordin's daughter was emotional on the stand, saying her father was innocent of all the charges.
In his own defense, Jordin took the stand and underlined, once again, the same arguments he made during his trial. He said the sex with the victim was consensual. He said that the woman may have been drunk, but he did not spike her drink.
The judge sentenced Jordin to at least 102 months. At the end of that time, a determination will be made on whether Jordin needs to spend more time in prison. Jordin must also pay court costs and $500 restitution to the victim. Jordin's attorney, Bevan Maxey says he will appeal the sentence within the required 30 days.
KHQ Reporter Tobby Hatley is covering these new details. For video and sound from the courtroom, watch his report tonight on KHQ Local News at 5. His statement, along with more video and information, will also be posted here, on KHQ Right Now.