From frustratingly useless to efficient
Posted:
Updated:
These folks wanted to get rid of the monolithic painted stone faced wood burning zero clear-
ance fireplace. So, we tore down the stone and hauled it away along with the fireplace and
chimney. Then, we reframed the wall and applied new sheetrock. We installed a Quadrafire
QV32B-A and ran gas pipe and electrical power. We had the tile setter do the feathering and
texturing of the sheetrock as well as set the tile.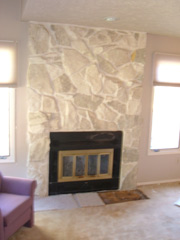 Sequence 1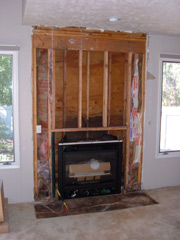 Sequence 2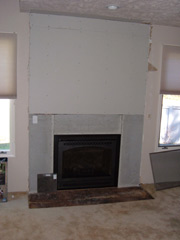 Sequence 3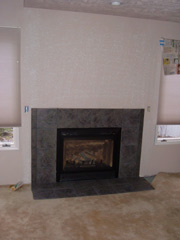 Sequence 4
Spokane Fireplace and Patio

Spokane Fireplace and Patio

More>>

In Total, this team has over 111 YEARS of experience

>>

We offer reduced services rates in the summer to encourage off-season purchases, assembly, and delivery.

>>

Satisfied Spokane Fireplace & Patio Customers This was no easy installation and the piper work was especially extensive. I really appreciated your installation team's manner and especially their careful

>>