Fire Alert
Man saves boyhood home from Valley Mill Fire
Posted:
Updated: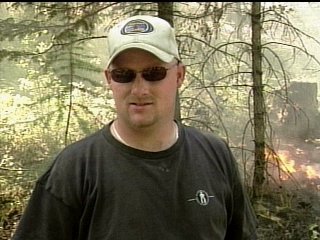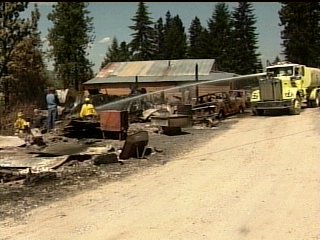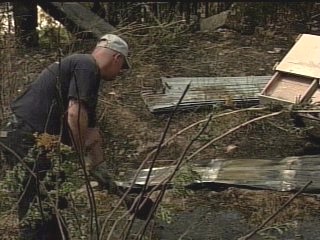 Near VALLEY, Wash. - Thomas Brown got the call Tuesday around 1 in the afternoon. His grandmother told him there was a fire near his parents' house in the Valley area, and that he'd better get there as soon as he could. So he jumped in his truck and drove 'into the fire' - so to speak.
"I didn't even finish the conversation. I came over from Castle Pine and they wouldn't let me in. I snuck up the back side."
He arrived at the road that leads up to the home near Valley, but was told to turn around. The fire was just too dangerous they told him. So Browne came up with a plan. He took the backroads to the house, just in time to see the Valley Mill fire reach his parents' driveway. Flames were threatening a utility pole.
"And all of a sudden it just come up and I did what I could to get that, and then I just got on a shovel and water hose."
Wasting no time, Brown said he grabbed a shovel and a hose and went to work. Single-handedly he worked to protect the home that his parents had lived in for three decades. Flames eventually reached the shop that apparently held old cars, spare parts and miscellaneous tools. He couldn't save much there though, so he turned his attention to the house.
Using a garden hose, he sprayed the home with water, watching flames surround his property. The fire came close - within feet at some times - but did not damage the house. The shop is 'expendable' he says. It was the possessions and memories inside the house that were priceless.
"I was born and raised up here," said Brown. "This is my mom and dad's house. And all the keepsakes are in there and I wasn't going to let it go. I'd die to keep it from going - and thank God."