Zags sign top players
Posted:
Updated: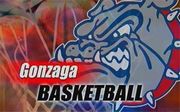 SPOKANE, Wash. - The Gonzaga Bulldogs signed four top 100 recruits to national letters-of-intent Wednesday, the first day of the early signing period.
The list includes Austin Daye, a 6-10, 190-pound wing from Woodbridge High in Irvine, California; Steven Gray, a 6-4, 190-pound guard from Bainbridge High in Bainbridge, Washington; Robert Sacre, a 7-0, 200-pound post from Handsworth Secondary School in North Vancouver, BC, and Ira Brown, a 6-4 235-pound forward from Phoenix (AZ) College.
Daye was ranked as high as the 32nd-best player nationally, after averaging 16 points, 9 rebounds, and 3.5 blocks a game as a junior. He is the son of former UCLA great Darren Daye.
Gray was ranked the 52nd best player in the class of 2007. He averaged 24.2 ppg, 7.5 rpg, 4 assists, and 2.5 steals in earning All Metro League honors.
Sacre was ranked the 100th best player in the class of 2007. He averaged 25 ppg, 12 rpg, and 4 blocks. He is the son of former NFL tight end Greg LaFluer and LSU basketbal player Leslie Sacre.
Brown was ranked the 42nd best junior college player after averaging 17 points and 10 rebounds per game at Phoenix College. The 24 year old graduated from Willis High in Texas in 2001 and spent the next 4 years playing professional baseball. He was drafted in the 8th round of the 2001 Major League Draft by the Kansas City Royals and played four seasons of minor league baseball including the 2002 campaign with the Spokane Indians.