Gonzaga Basketball
Zags lose to Butler 79-71 in NIT Season Tip-Off
Posted:
Updated: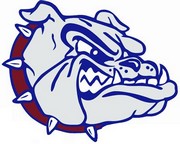 NEW YORK - After stunning No. 2 North Carolina on Wednesday, Gonzaga struggled from the get-go against Butler in the NIT Season Tip-Off at Madison Square Garden Friday. The lost 79-71.
The Bulldogs from Butler took an early lead against the Zags and never looked back, shooting the lights out from 3-point range. Butler went 12-36 from 3-point range, led by AJ Graves, who scored 26 points.
Not a single Zags scored in double figures until 5:08 in the second half when Heytvelt scored on a lay-up to cut Butlers lead to 16. They pulled to within 7 with 1:41 to go, then to 6, but couldn't get any closer.
Derek Raivio led Gonzaga with 20. Heytvelt finished with 16, shooting 4-8 from the field.