Gonzaga Basketball
Zags climb to No. 22 after win over Idaho
Posted:
Updated: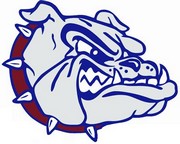 SPOKANE, Wash. - After beating the University of Idaho at home on Sunday, Gonzaga is back in the Top 25. The Associated Press puts the Zags at No. 22, ahead of Maryland, Nevada and Virginia. Butler, which beat Gonzaga in the NIT Pre-Season Tipoff is ranked No. 19 with a perfect 7-0 record.
UCLA is the new No. 1. The Bruins vaulted to the top ranking from number five after winning the Maui Invitational and losses by No. 1 Florida and No. 2 North Carolina. UCLA has occupied the top spot more than any other school. This is the Bruins 129th poll with a number-one ranking, 19 more than runner-up Duke.
Pittsburgh and Ohio State have each moved up one place to second and third while Florida is fourth. Kansas jumps from tenth to fifth after knocking off Florida Saturday night in Las Vegas. Alabama is sixth, followed by North Carolina, Marquette, Texas A&M and LSU.
The second ten are Duke, Wisconsin, Washington, Memphis, Syracuse, Arizona, Wichita State, Georgetown, Butler and Connecticut. Rounding out this week's top 25 are Georgia Tech, Gonzaga, Maryland, Nevada and Virginia.
Kentucky, Tennessee and Boston College dropped out of the poll.
Associated Press Top 25

1. UCLA (36)
2. Pittsburgh (18)
3. Ohio St. (15)
4. Florida (3)
5. Kansas
6. Alabama
7. North Carolina
8. Marquette
9. Texas A&M
10. LSU
11. Duke
12. Wisconsin
13. Washington
14. Memphis
15. Syracuse
16. Arizona
17. Wichita St.
18. Georgetown
19. Butler
20. Connecticut
21. Georgia Tech
22. Gonzaga
23. Maryland
24. Nevada
25. Virginia

USAToday/ESPN Top 25

1. Ohio State
2. UCLA
3. Pittsburgh
4. Florida
5. Kansas
6. North Carolina
7. Alabama
8. Texas A&M
9. Marquette
10. Duke
11. Washington
12. LSU
13. Wisconsin
14. Syracuse
15. Connecticut
16. Arizona
17. Memphis
18. Butler
19. Maryland
20. Nevada
21. Gonzaga
22. Wichita State
23. Georgetown
24. Georgia Tech
25. Texas