Gonzaga Basketball
Gonzaga beats Portland State 69-51
Posted:
Updated:
SPOKANE, Wash. - Gonzaga fought off a spirited effort by the visiting Portland State Vikings, but came out on top 69-51 at the McCarthey Athletic Center Thursday night in Spokane.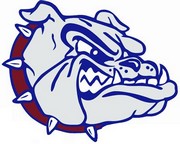 Senior Guard Derek Raivio led all scorers with 20. He shot 5-12 from the field and 4-7 from behind the 3-point arc. He also sank 6-of-6 free throws to help the team shoot better than 76 percent from the free throw line.
Gonzaga's Josh Heytvelt scored 17, and Sean Mallon 6-10 for 14 points.
Portland State's Juma Kamara led his team with 12 points, one point shy of his season average.
The Vikings as a whole shot poorly from the floor, making only 32 percent of its shots. They attempted 59 shots and made only 19.
Thursday's game at the McCarthey Athletic Center was the Zags' next-to-last home game of the calendar year. The team will hit the road for a good part of December, playing in Phoenix; Pullman; Duluth, Georgia; New York City; Seattle and Charlottesville, Virginia.