Saturday Sports
Zags win Basketball Hall of Fame Challenge opener
Posted:
Updated: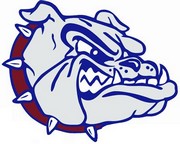 Gonzaga 87 - Texas 77
Final @ Phoenix, Arizona
PHOENIX, Arizona - Derek Raivio made seven 3-pointers as part of his 27 point total as 22nd-ranked Gonzaga (7-1) beat Texas (5-2) 87 to 77 in the opening game of the Basketball Hall of Fame Challenge.
Raivio fell two short of the school record of nine 3s, set twice by Dan Dickau. Jeremy Pargo contributed 18 points and Josh Heytvelt also had 13 points and 11 rebounds for the Bulldogs.
Freshman Kevin Durant matched his season high with 29 points, 8-of-18 shooting, and 10-for-10 from the free thrown line. Justin Mason, also a freshman, had 17 points for the Longhorns, who shot 41 percent, 32 percent in the first half.
The Bulldogs led 87-59 before Texas scored the last 18 points of the game.
16th-ranked Arizona played Illinois in the second game of the doubleheader at US Airways Center