Bulldogs victorious in dogfight
Posted:
Updated: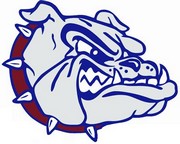 Gonzaga 97 - UW 77
Final @ The McCarthy Athletic Center
SPOKANE, Wash. - Derek Raivio scored 17 of his 25 points in the first half as 18th-ranked Gonzaga decisively raced to a significant early lead and beat the 13th-ranked Huskies 97-77 Saturday night. The win extends the nation's longest home winning streak to 45 games.
Freshman Matt Bouldin scored a season-high 21 points for Gonzaga (9-2). The team rebounded from a stunning loss Tuesday at Washington State to beat its archrivals for the eighth time in nine meetings.
Spencer Hawes scored 20 points to lead the Huskies (7-1), the highest ranked team to play in the three-year history of the McCarthey Athletic Center. Gonzaga has yet to lose in the 33 games they've played in the raucous new arena. The Zags' last home loss was on February 19, 2003, to Portland at the old on-campus Martin Centre next door to the new "Kennel."
Raivio scored 17 points in a hyper-speed first half, also shooting 4-for-5 from the 3-point line. The young Huskies trailed only 56-43 at halftime of their first road game of the season.

The game was the last in the annual series the in-state rivals have played for the last decade. Washington is choosing not to renew the contract because saying it doesn't have room on its more national schedule next season.

(The Assocated Press contributed to this story.)