Saturday Sports
Zags fall short in road trip opener
Posted:
Updated: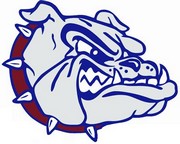 Gonzaga 83 - Georgia 96
Final @ The Arena at Gwinnett Center - Duluth, GA
DULUTH, Ga. - No. 16 Gonzaga (9-3) committed a season-high 21 turnovers that Georgia (7-1) turned into 30 points, as the Zags fell Saturday 96-83.
Derek Raivio led Gonzaga with 19 points but saw his streak of 20-point games end at eight as he went 3-of-7 from 3-point range. Jeremy Pargo added 17 points, 12 in the first half, and Josh Heytvelt had 15.
Raivio, who had only seven points in the first half, sparked Gonzaga's comeback from the 16-point deficit. He hit two 3-pointers in a 17-6 run that cut Georgia's lead to 67-62.
Georgia's Levi Stukes scored 25 points and Sundiata Gaines added a season-high 21. Mike Mercer scored 19 points and Takais Brown added 11 in the matchup of Bulldogs.
Georgia averaged 91 points per game through its first seven games, an opening stretch that did not include a Top 25 opponent. Georgia didn't appear fazed by the step up in competition as it led 50-45 at halftime and then scored the first 11 points of the second half.
In a matchup of freshman centers, Georgia's 6-foot-10 Albert Jackson scored consecutive inside baskets over Gonzaga's 7-4 Will Foster, helping Georgia push the lead back to double figures at 80-69.
Each team shot over 60 percent from the field in the first half. Gonzaga was 8-of-12 on 3s in the first half but still trailed 50-45 at halftime, thanks to 19 first-half points by the hot-shooting Stukes.
Georgia scored the first 11 points of the second half, including a basket by Brown, followed by a field goal by Mercer set up by his steal of an inbounds pass. The play gave Georgia a 61-45 lead, forcing Gonzaga coach Mark Few to call a timeout.
Soon after the timeout, Gonzaga's first points of the second half came on an inside basket by Sean Mallon, who had 11 points, at the 16:39 mark.