Few gets 200th win; Zags beat Santa Clara 77-69
Posted:
Updated: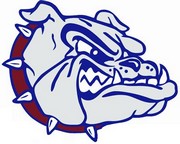 SANTA CLARA, Calif. Mark Few became the third-fastest coach to reach 200 wins as his Gonzaga Bulldogs beat Santa Clara, 77-to-69.
It's the 14th time in a row Gonzaga has beaten the Broncos.
Derek Raivio had 25 points and Josh Heytvelt scored 10 of his 12 points in the second half and grabbed seven rebounds for the Zags.
Santa Clara almost managed to come back. Gonzaga was leading 67-to-53 with 4-and-a-half minutes left. But the Broncos used a 13-to-2 run to close within 69-to-66. They got no closer.
The win was the 26th consecutive West Coast Conference win for Gonzaga -- or 30th in a row if tournament play is included.
Scott Dougherty led Santa Clara with 18 points.
(---)
Few, in his eighth season at Gonzaga, reached the 200-win mark in his 247th game. Only Clair Bee and Jerry Tarkanian got there faster: Bee got to 200 wins in 231 games at Rider and Long Island, while Tarkanian did so in 234 games as coach of Long Beach State and U-N-L-V.
(---)
Raivio missed his first free-throw attempt of the game at the 8:53 mark of the first half, ending a streak of 44 straight made shots from the line -- a West Coast Conference and school record. The streak began November 24th against Butler when he went 8-for-8, and the senior point guard has missed only four free throws all season.
Copyright 2007 The Associated Press. All rights reserved. This material may not be published, broadcast, rewritten or redistributed.