Seahawks' season ends in overtime
Posted:
Updated: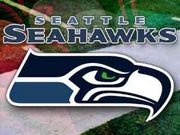 Seahawks 24 - Chicago 27
Final OT @ Soldier Field
The Chicago Bears will play for the NFC crown for the first time in 18 years. Robbie Gould's 49-yard field goal 4:58 into overtime lifted them past the visiting Seattle Seahawks 27-to-24 in their divisional playoff battle.
Gould's 41 yarder had tied the back-and-forth game with just under four and a-half minutes left in regulation.
Bears quarterback Rex Grossman threw an interception and lost a fumble. But he also completed 21 of 38 passes for 282 yards, including a 68-yard scoring hook up with Bernard Berrian, who caught five balls for 105 yards.
Grossman completed a 30-yard pass to Rashied Davis on a third and ten play to help set up Gould's game-winning boot.
Shaun Alexander was the Seahawks main offensive weapon. The veteran running back carried the ball 26 times for 108 yards and two tds.
Seattle quarterback Matt Hasselbeck completed 18 of 33 throws for 195 yards with a td and an interception.
The Seahawks finish 10-8 after losing to Pittsburgh in the Super Bowl.
Chicago, which ended a three-game home losing streak in postseason play and improved to 14-and-3 this season, will host New Orleans next Sunday with a trip to the Super Bowl on the line. The Saints earned their first-ever chance to play for the conference title with a 27-to-24 victory over the visiting Philadelphia Eagles on Saturday night.
(Copyright 2007 by The Associated Press. All Rights Reserved.)