Zag women beat San Francisco in semi final
Posted:
Updated: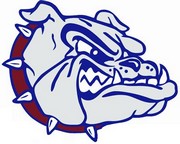 PORTLAND, Ore. - The Gonzaga University women's basketball team, looking to win its first West Coast Conference Tournament title and first automatic bid to the NCAA Tournament, stepped one inch closer as it defeated the University of San Francisco 59-38 in the semifinals of the WCC Tournament Saturday afternoon at the Chiles Center in Portland, Ore.
The Bulldogs, who are the No. 1 seed in the tournament, will now face off against Loyola Marymount University, the No. 3 seed, Sunday at 1:30 p.m. for the tournament title. LMU defeated Pepperdine University 64-61 in overtime in the first semifinal of the day.
With the win, Gonzaga improved its overall record to 23-9, while San Francisco closed out its season with a 10-21 record.
"I want to give credit to USF and head coach Tanya Haave with the good job she has done," said head coach Kelly Graves. "She is a good coach and will be good for our conference. And Dominique Carter is good. But we have the Carter Buster in Jami Bjorklund. It seems like she always draws the top defensive assignments and she did a good job on her. Last week we got out-rebounded by nine boards against USF and that was one of our focuses this week."
It was Bjorklund who helped Gonzaga to a 32-21 halftime lead. The 5-11 guard finished the first half with 10 points on 5-of-7 shooting from the field. The Spokane native also held San Francisco's Carter, the Dons leading scorer, to five points in the first stanza. Carter was only able to get three shots off, hitting on one.
The Bulldogs were sizzling as a team in the first half, sinking 45.2 percent (14-31) of its shots. Along with Bjorklund, senior Stephanie Hawk, who hit 3-of-5 shots, was solid all around for GU chipping in eight points, four rebounds, one assist and two blocks in the opening half.

With the game knotted at 16-16 with 10:05 remaining before half, Gonzaga went on a 10-3 run to break open a seven-point advantage at the 4:00 mark. Sophomore Sasha Polishchuk hit two jumpers during the Zags run, while Hawk, Bjorklund and senior Katy Ridenour also hit jumpers.
The Bulldogs took their largest lead of the half when Bjorklund hit a jumper with three seconds remaining to give Gonzaga its 11-point halftime advantage.
Gonzaga came out flying in the second half scoring 11 points over the first six minutes, while limiting San Francisco to just two, to extend its lead to 20 at 43-23. The Bulldogs held the Dons to 1-of-12 shooting during this span. USF's only points came off a fast break bucket by Carter at the 18:44 mark.
The Zags largest lead in the second half was 28 at 59-31 with 2:43 remaining in the game. With the score 49-31, Gonzaga hit six consecutive jumpers, including four by Bjorklund, to gain the lopsided edge.
Bjorklund finished with a game-high 20 points, along with four rebounds and two assists. Freshman Heather Bowman added 14 points, eight rebounds and two steals, while junior Rachel Kane dished out a season-high eight assists and added five points, eight rebounds and one block.
"Everyone contributed today," said Bjorklund. "I got some great screens and it was a total team effort. Defensively it was a team effort too. I had the assignment (on Carter) but if I get beat there's somebody there to help out, and we also do a lot of trapping."
San Francisco was led by Cater and Nykia Peace who both finished with 11 points a piece.
(From www.gozags.com)