New items for you as you continue to Plan your Wedding
Posted:
Updated: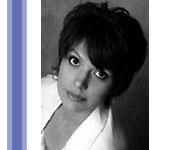 Hello:
I want to alert you to a couple new items as you continue planning for your wedding.
First, Town and Country, one of our wedding experts, spends a lot of time working with brides to create the perfect arrangements for their wedding day. Now, they want to take away a little of the financial stress, and for a limited time are offering a $20 gift card when you book your free wedding consultation.
To use the coupon, just click, and print the page. Also, be sure to see some of their beautiful bouquets by clicking on "A Town and Country Floral" on the lower left of the wedding page.
While you are on the wedding page, scroll down, and see something NEW. It's a new opportunity to share your engagement picture and story with other brides who are part of this community. Just click the button and see how to send a picture of you and your fiance', plus a little information about how he proposed and any wedding information you would like to share. We'll post it all on the page.
Also, we want to hear from you! How involved were you in picking your engagement ring? Share your answer. Also, check out what other area brides think are the most popular months to be married in the Inland Northwest. Those new poll results are posted.
I am finishing up my next set of notes that will include information on duties for attendants and some information on how to get your families positively involved in the planning process. Watch for that in the next week or so.
In the meantime, if you have questions for me or any of the wedding experts, just click Tina@rsvplink.com and I'll get right back to you.
All the best as you continue planning your wedding.