Gonzaga to face UConn
Posted:
Updated: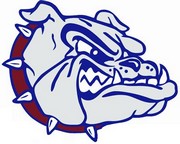 BOSTON Mass. - According to the University of Conneticut's web site, three New England teams and one Hall of Fame coach anchor the second annual "Basketball Hall of Fame Challenge," a one-day doubleheader in the home state of basketball on Dec. 1, 2007. Connecticut, coached by Hall of Famer Jim Calhoun, will battle Gonzaga, a participant in the inaugural Hall of Fame Challenge last year, while Providence faces long-time rival Boston College in the nightcap. The event, an annual fundraiser for the Naismith Memorial Basketball Hall of Fame in Springfield, Mass., will be managed by Game Seven Sports Marketing, based in Lexington, Ky.
The ESPN nationally televised event will be played at TD Banknorth Garden, the home of the NBA's Boston Celtics. Connecticut-Gonzaga will be televised to 94 million homes on ESPN at 3:30 p.m. followed by Boston College-Providence at 6 p.m. on ESPN Classic, which reaches 65 million homes. The broadcast will kick-off ESPN Classics's initial offering of Saturday night college basketball coverage on the network.
For the Huskies, the game will serve as the first of a neutral-neutral series with Gonzaga. In December 2008, UConn will play the Bulldogs in their "Battle in Seattle" at Key Arena.
"We're looking forward to returning to the Basketball Hall of Fame Challenge, because last year's event was first class," said Gonzaga Head Coach Mark Few, whose team defeated Texas in Phoenix in December 2006. "Playing UConn in the TD Banknorth Garden will be a great challenge and we are excited about the opportunity."