Mariners 6, Orioles 5
Posted:
Updated: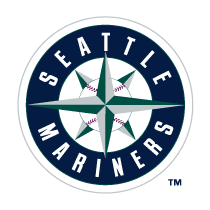 SEATTLE (AP) - The Seattle Mariners are breathing down the necks of the faltering Los Angeles Angels in the American League West. The Mariners wrapped up a seven-game homestand with a 6 to 5 victory over the Baltimore Orioles to cut the Angels' division lead to 1½ games. The Angels lost their third straight game tonight, 7 to 2 at Tampa Bay.
The Mariners scored their winning run tonight on Adrian Beltre's bases loaded walk on a 3-2 pitch from Chad Bradford with two outs in the eighth inning that scored scored Jose Vidro.
Sean Green recorded four outs to get the victory, and All-Star closer J.J. Putz pitched a perfect ninth for his 28th save and his 30th consecutive dating to last season. Putz lowered his ERA to 0.79.
The Mariners finished 4 and 3 on their homestand after the All-Star break, moving to within one game of Cleveland in the American League wild card race.
The Mariners play their next eight on the road before returning home for a nine-game homestand that includes a three-game series with the Angels.
Jarrod Washburn Washburn started for the Mariners and went 6 1-3 innings, giving up five runs on eight hits.
All-Star center fielder Ichiro Suzuki went 2-for-5 to raise his batting average to .352, while Ben Broussard homered for the Mariners. Detroit's Magglio Ordonez leads the American League with a .358 batting average.
The Mariners are off today before opening a three-game series in Toronto on Friday.