Mariners lose both doubleheader games in Texas
Posted:
Updated: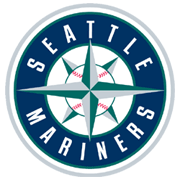 ARLINGTON, Texas - The Seattle Mariners lost both games of a doubleheader in Texas Tuesday night, bowing 4-3 in the nightcap after losing the opener 2-1. The bottom of the last-place Rangers' batting order and the back end of their bullpen made sure they completed their twinbill sweep.
No. 9 hitter Travis Metcalf was 4-for-4, his last hit an RBI double in the eighth inning, and Eric Gagne worked the ninth for his second save of the day as the Rangers won the nightcap.
Gagne also pitched the ninth in the opener, which the Rangers won after John Rheinecker allowed only an unearned run over seven innings in his second start of the season.
The two saves in the same day for Gagne came after he gave up three runs in the ninth inning of the Rangers' 8-7 victory in the series opener last night. He has 16 saves this season.
Gerald Laird led off the eighth in Game 2 with a single before a sacrifice bunt by Ramon Vazquez. Metcalf then doubled off the left-field wall off losing pitcher Chris Reitsma.
Raul Ibanez went from an apparent strikeout to a two-run double on the next pitch that put the Mariners up 3-1 in the fifth inning. Even Ibanez appeared to think he had struck out on his swing until home plate umpire Jim Reynolds ruled a foul tip.
Seattle could have scored more if Yuniesky Betancourt hadn't been picked off by Laird at second base after consecutive hits to start the inning. Ichiro Suzuki struck out before Jose Vidro's RBI single preceded Ibanez.
The opener was the makeup of a game rained out April 24th, one of six games in April that the Mariners had postponed by weather.
The Mariners still have to make up two games from the entire four-game series at Cleveland that was snowed out.
Now 1 and 5 on a road trip gone sour, the Mariners will wind up the trip against the Rangers Wednesday at 5:35 p.m. with their hopes resting on 36-year-old Miguel Batista's right arm. Batista has a 10-7 record, with a 4.32 ERA in his first season with the Mariners. He'll go against right-hander Brandon McCarthy, who is 4-7, with a 5.53 ERA.