Mariners 10, Orioles 3
Posted:
Updated: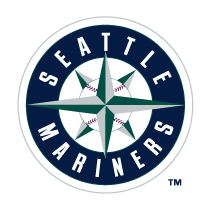 BALTIMORE Md. (AP) - The Seattle Mariners pounded the Baltimore Orioles bullpen for eight runs in the final three innings to come back for a 10-3 victory tonight in the opener of a six-game, two-city road trip.
Raul Ibanez had two home runs and four RBIs, while right-hander Jeff Weaver earned his first win since June 25.
Ibanez had gone 31 games and 116 at-bats without a home run until he hit a solo shot in the second inning against starter Steve Trachsel. He added a two-run drive off Jamie Walker, the second of four Baltimore relievers, in the seventh and doubled in a run in the eighth. J
ose Guillen got four hits for the Mariners, who won for the seventh time in 10 games.
The Mariners' Ichiro Suzuki went 3-for-5 for his ninth three-hit game of the season.
Weaver improved his record to 3 and 10, allowing three runs and 11 hits in six innings. He was winless in his previous six starts, had lost four straight decisions and was 0-5 on the road.
Weaver left with Seattle trailing 3-2, but the Mariners took the lead with a three-run seventh. Ibanez hit Walker's third pitch over the right-field wall to put the Mariners ahead 4-3.
The Mariners' Richie Sexson ended an 0-for-15 skid with a sixth-inning single, then added another single in the seventh.
The Mariners' Ben Broussard missed the game to be with his wife in Texas after the birth of the couple's second daughter yesterday.
Seattle's win cut the American League West-leading Los Angeles Angels' lead to 3½ games. The Angels were at home against Boston tonight.
The Mariners will send right-hander Felix Hernandez against Orioles right-hander Jeremy Guthrie tomorrow night. Hernandez has a 7-6 record, with a 3.89 ERA, while Guthrie is 7-3, with a 2.98 ERA.