White Sox snap Mariners win streak
Posted:
Updated: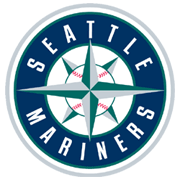 CHICAGO - The Seattle Mariners had their three-game winning streak broken when they couldn't hold onto a 3-2 lead after five innings and lost 5-3 to the White Sox Friday in Chicago.
Rookie Josh Fields hit two home runs, Jermaine Dye had one and Juan Uribe doubled in the go-ahead run in the seventh for the White Sox.
With the score tied at 3, the Mariners failed to capitalize after loading the bases with one out in the top of the seventh. The White Sox scored twice in the bottom of the inning.
The Mariners had won nine of 12 games, including a three-game sweep at Baltimore this week.
Veteran left-hander Jarrod Washburn suffered his second straight loss and third in six starts to see record fall to 8 and 9. He has not won since pitching eight shutout innings at Kansas City on July 4. Washburn allowed seven hits and five runs in 6 2-3 innings.
The Mariners' Kenji Johjima and Raul Ibanez had solo homers.
Despite the loss, the Mariners remained in first place in the American League wild-card race although only by one percentage point. They've got a 63-50 record for a .558 percentage, while the New York Yankees are 64-51 for .557.
The Mariners will start veteran right-hander Miguel Batista against White Sox right-hander Gavin Floyd tomorrow night at 4:05. Batista has an 11-8 record, with a 4.17 ERA, while Floyd is 1-1, with a 7.08 ERA.

(The Associated Press contributed to this story.)