Former Baylor Athletics Director brings extensive experience to EWU
Posted:
Updated: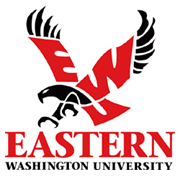 CHENEY, Wash. - In 20 years as an administrator in collegiate athletics, including the last three at Baylor University, Bill Chaves has learned some important lessons.
"Emphasize what you do have and not what you don't have," is one of the philosophies he will bring to Eastern Washington University, as he has been selected as the school's new athletics director. Eastern President Dr. Rodolfo Arevalo made the announcement on Thursday, Aug. 16.
Chaves, along with his wife and three children, will be introduced at a press conference on Friday, Aug. 17 at 11 a.m. in the Red Reese Room at the EWU Special Events Pavilion in Cheney, Wash. The public is invited to attend as he takes over for Mike Westfall, who has served as athletics director on an interim basis since March 20.
"I think Bill Chaves is going to be a tremendous asset for Eastern," said Arevalo. "I am impressed by his versatility and dynamic approach to how he goes about his business. It is a testament to his quality that he emerged out of a very strong finalist pool for the athletics director position.
"I believe he will be a strong uniting influence both inside the department and externally with our alumni, donors and fans," he added. "I am excited to see him begin that effort."
Chaves, 41, comes to Eastern after three years as an associate athletics director for external affairs at Baylor University. He has vast experience in marketing and development at several schools, including two years at Northern Colorado (1999-2001), which became a member of the Big Sky Conference in the 2006-07 school year.
"I'm extremely excited about this opportunity to serve Eastern Washington University and the campus community," Chaves said. "Service to our student-athletes, alumni and friends is of primary importance. I look forward to connecting with people, both internally and externally, as we move forward with the goals and initiatives of our athletics program."
Besides the last three years at Baylor, Chaves was also at the University of Massachusetts-Amherst as an assistant athletics director (2002-04) and at Northeastern as director of external affairs for the athletic department (2001-02). All seven of those years he served under his mentor and Baylor's current athletics director, Ian McCaw.
"I commend Dr. Arevalo and Eastern Washington on an outstanding hire," said McCaw. "Bill Chaves is a rising star in athletics administration who possesses great character, strong interpersonal skills and extensive experience. I have had the privilege of hiring Bill and serving with him at three different institutions, and he has excelled in every opportunity. Eastern Washington's athletics program will have a very bright future under his leadership."
Chaves was also sports information director from 1990-95 at Quinnipiac College in Hamden, Conn. Chaves received his bachelor's degree in sports administration from Saint Thomas University in Miami, Fla., in 1988. He received the first of two master's degrees from Oklahoma State in 1991 in health, physical education and leisure. He earned his second in sport management in 1999 from Massachusetts.
"My career would not have gotten to this point without the support and assistance from Ian," Chaves added. "I certainly want to thank Ian, Dr. Arevalo, the Eastern Board of Trustees and the search committee for providing me this opportunity." Chaves points with pride to Baylor's achievements and milestones in the last three years. A private school of about 14,000 students in Waco, Texas, Baylor competes for an audience with the likes of Texas, a public school with 48,000 students located just 100 miles away in Austin. Both are members of the Big 12 Conference.
At Eastern, Chaves faces similar challenges with four NCAA Division I schools in a 100-mile radius of EWU, a school with 10,000 students located 20 miles southwest of Spokane. The other Division I schools in the area include Gonzaga, Washington State and Idaho.
Through "character, competency and consistency," Chaves hopes to "set the pace" for Eastern athletics for years to come. "We'll make every day count and continue to move forward," he says.
Despite having the lowest budget in the Big 12, including a 3-to-1 difference with Texas, Baylor has finished 25th, 32nd and 38th the last three years, respectively, in the Sears Director's Cup. That award recognizes schools for their all-around athletic achievements on a national scale.
With Chaves leading the marketing efforts, Baylor has set attendance records in four sports and records for season ticket sales in three. Football set records in both categories while he was there, including single season (259,559) and single game (51,385) records in 2006. In the last three years alone, Baylor has increased its ticket revenue by 46 percent.
His oversight of the school's corporate partnership program and media relationship with International Sports Properties helped generate nearly $2 million annually. Chaves also helped Baylor's annual merchandising royalties revenue exceed the $200,000 mark annually.
Chaves was born June 2, 1966. He and his wife, Liz, have a daughter, Erin (7), and two sons, Derek (4) and Kevin (2). The athletics director at Eastern oversees 14 Division I intercollegiate sports programs, six for men and eight for women. Chaves becomes Eastern's 13th athletics director in the last 40 years, including the ninth since Eastern became a member of NCAA Division I in the 1983-84 school year and a member of the Big Sky Conference in 1987-88.