Packers' offense shows polish in 48-13 romp over Seahawks
Posted:
Updated: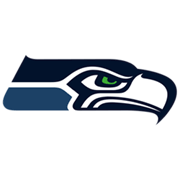 GREEN BAY, Wis. - The Green Bay Packers scored early and often Saturday night as they romped over the Seattle Seahawks, 48-13, in a preseason game in Wisconsin.
The Packers played Brett Favre, but Seahawks coach Mike Holmgren held out his starting quarterback, Matt Hasselbeck.
Holmgren also didn't play either of his starting offensive tackles, Walter Jones and Sean Locklear.
Hasselbeck's backup, Seneca Wallace, struggled, and spent most of the first half on the run.
With the Seahawks facing third-and-3 at the Packers 30 in the second quarter, Packers defensive end Kabeer-Gbaja Biamila sacked Wallace and forced a fumble, allowing Packers linebacker Nick Barnett to recover and run for a 62-yard touchdown.
The Packers scored another defensive touchdown late in the second quarter when safety Atari Bigby pounced on Wallace and forced a fumble, allowing linebacker Tracy White to pick up the ball and run 34 yards for a touchdown.
Seahawks running back Shaun Alexander played less than a quarter, carrying only three times for three yards. Backup Maurice Morris gained 31 yards on six carries, including a 15-yard touchdown in the second quarter.
Hasselbeck, who played only one series in the Seahawks' preseason opener against San Diego last week, had surgery on his non-throwing shoulder in January. Holmgren said earlier this week that he wants to protect Hasselbeck from taking a hit that could aggravate the injury.
The Seahawks' next preseason game is next Saturday at home against Minnesota.