Huskies beat Syracuse
Posted:
Updated: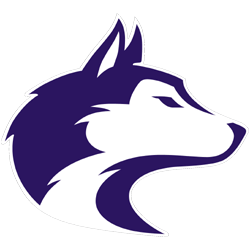 SYRACUSE, N.Y.- Welcome to college football Jake Locker. Led by Locker and a career-high 147 yards from Louis Rankin, Washington rolled past Syracuse tonight 42-to-12. Rankin rushed for three touchdowns, and Locker added two scoring runs as the Huskies dominated the Orange.
Locker, the gem of Washington's 2005 recruiting class who was given the Number-1 job at the start of spring practice and held off a strong challenge from senior Carl Bonnell, ran for 83 yards on 10 carries and was 14-for-19 passing for 142 yards before being replaced by Bonnell in the fourth quarter.
After a slow start, Locker guided the Huskies to consecutive scores on a pair of 80-yard drives to put Washington up 14-6 at halftime. Washington then scored twice to start the third quarter and take command. Rankin bolted around the left side and raced 47 yards untouched past the beleaguered Orange defense for his second touchdown of the game.
After Syracuse failed to register a first down, Locker hit Marcel Reece for 18 yards over the middle and scrambled for another 8 before D'Andre Goodman gained 31 yards on a reverse. Locker scored on an 8-yard run up the middle on the next play for a 28-6 lead.
Rankin scored for the final time on a 20-yard run late in the third on only his 17th carry of the game. That sent the Orange faithful streaming for the exits and completed a remarkable flurry _ five touchdowns and 380 yards gained on five straight possessions. The Huskies return home to host Number-24 Boise State next Saturday.
(Copyright 2007 by The Associated Press. All Rights Reserved.)