Seahawks come out on top
Posted:
Updated: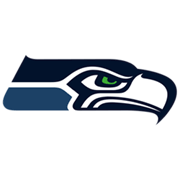 SEATTLE, Wash.- Most of the focus was on the Oakland Raiders' quarterback competition. But it was the Seahawks who came out on top with a 19-14 win in their exhibition finale Thursday night.
The winning score came early in the fourth quarter, when backup Marquis Weeks ran 11 yards for a touchdown. The Seahawks' night contained far less drama than the Raiders battle between Daunte Culpepper and Josh McCown.
Only three of Seattle's 22 regular starters on offense and defense started. Seneca Wallace, playing into the fourth quarter while starting quarterback Matt Hasselbeck sat out his second complete game this preseason, was 12-for-26 for 181 yards with one touchdown and two interceptions. Nate Burleson made a final push to start opposite Deion Branch at wide receiver. While competitor D.J. Hackett had one catch for 15 yards, Burleson caught three passes for 54 yards including a 34-yard catch on which he deftly spun away from befuddled Chris Johnson. On the next play, Burleson caught a 6-yard touchdown pass from Wallace to put Seattle up 10-7 early in the second quarter.
Seahawks defensive tackle Marcus Tubbs, who returned to practice this month for the first time since having microfracture surgery on his left knee last November, left the field on the back of a motorized cart with a sprained right knee. Cornerback Josh Wilson, Seattle's top draft choice in April, had a 31-yard kickoff return early but left in the third quarter also on a cart with a left hip injury.