Seahawks' Alexander in pain but ready
Posted:
Updated: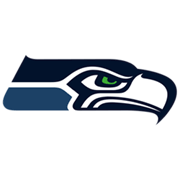 KIRKLAND, Wash. - Now, it's Shaun Alexander's left thumb and wrist that are hurting. The Seattle Seahawks running back has been practicing this week with a cast-like protective device covering his left thumb and wrist.
But Alexander still expects to start on Sunday at Glendale, Arizona, in an NFC West game against the Cardinals.
Alexander has been slowed by injury since winning the NFL MVP award and setting a league record for touchdowns during the 2005 season. He turned 30 on August 30.
The eight-year NFL veteran was vague today about his latest health issue, downplaying it by calling it a "boo-boo" after practicing for the second consecutive day in Kirkland with the
hard, black device.
Alexander's latest injury apparently happened in last Sunday's regular season-opening, 20-6 win over Tampa Bay in Seattle in a game in which he rushed for 105 yards and one touchdown. That left him three touchdowns short of becoming the eighth running back in league history to have 100 in a career.
Alexander severely bruised his left foot in last season's opener. After playing on it for two more games, the foot became cracked, causing him to miss six games and rush for just 896 yards
in the regular season. It was the first season under 1,000 yards since he became Seattle's feature back in 2001.
The Seahawks say his foot may still have a small crack in it, but Alexander was unlimited in practices throughout minicamps and training camp.

(The Associated Press contributed to this story.)